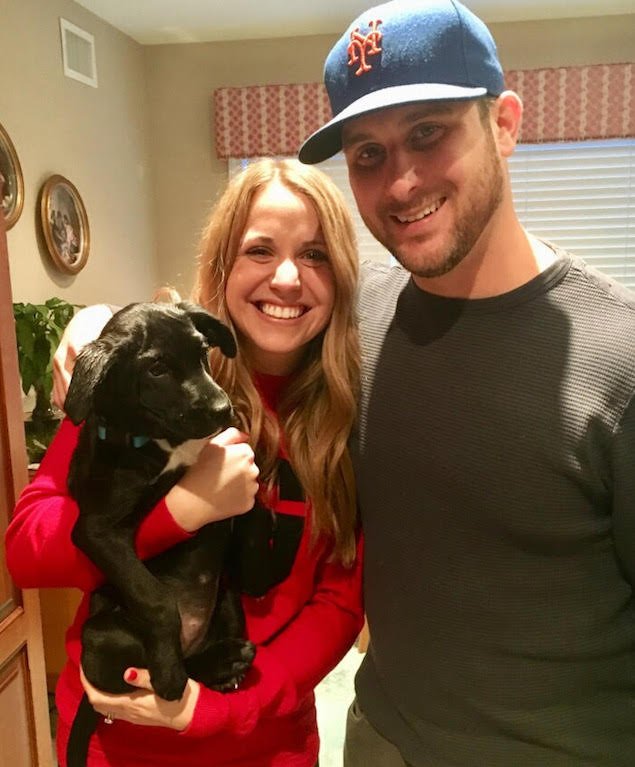 Gia
Our pretty pup Gia has found her forever home! This beautiful girl came to us so tiny and helpless along with another pup Cassidy.
Cassidy was adopted a few weeks ago and now it's Gias turn! This is the first dog for Gias new Mom and Dad and as you can see they are very happy!
Happy Tails little girl!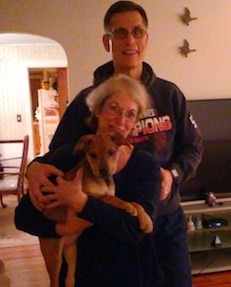 Cassidy
Cassidy, a Shepard Mix, was left in a shelter in South Carolina by people who refused to spay or neuter their other dogs.
After spending several weeks with his foster mom Paula, he finally found his forever home!
Happy Tails Cassidy…You are going to have a great life!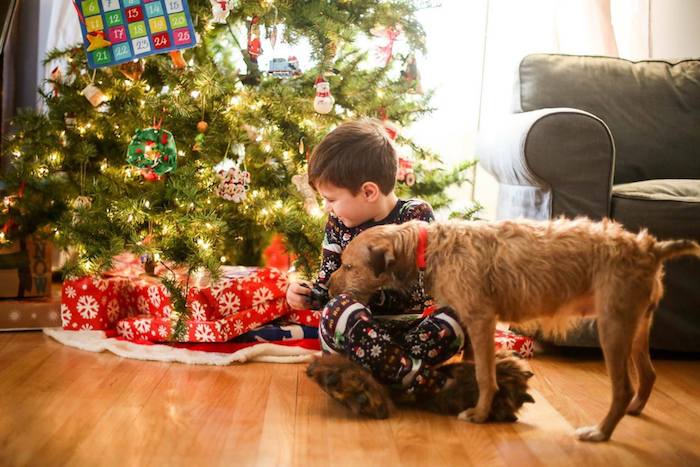 Fiona
So we got some emails asking us for help last week. Seems this adorable little Irish Terrier had been abandoned in an apartment. They didn't know how long she had been there but she was painfully thin and the place was filthy. A RE agent went there and saw her and was told they needed to find a place for her to go or she would have to go to NYACC. So after a few questions we figured we would have to try for her.
In the meantime a wonderful family had applied for another of our dogs but it wasn't a good fit for the family so we had to say no, but that we would find them the right pup for them. They were really upset, you see they had been really jerked around by a few other rescues and felt defeated. They've been through a lot recently and didn't deserve to be sad. They are such nice people.
Pattie thought this little girl might be the right fit. They met her, it was pure love and joy from Fiona and the family, and now she has the pawfect furever family. She will have a wonderful life.
Happy Tails Fiona! You really are an amazing pup!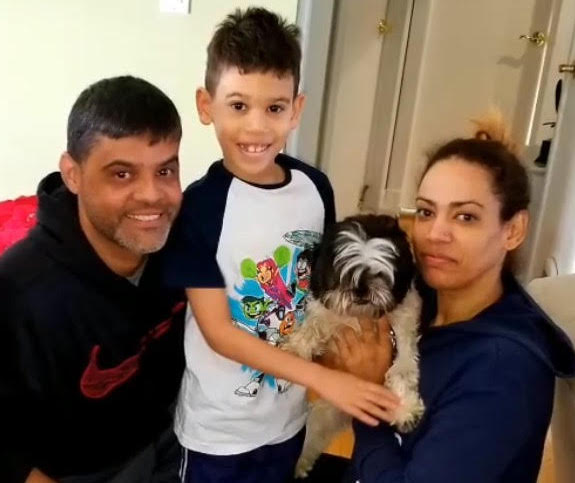 Smidge
Dear sweet Smidge and her partner Gizmo were left in a crate 22 hours a dy by thier former family.
These adorable little sweethearts never knew what it was like to be a dog…to play, to cuddle or to go for walks.
Gizmo found his forever family a few weeks ago and now our little Smidge has found hers!
Happy tails baby girl!
Now you will truly know what love is!
Gizmo
Congratulations Gizmo!
You struck gold with your new Mommy and Daddy! No more staying in a crate all day long.
You will go for long walks and play and know what its truly like to be a happy dog. There couldn't have been a more perfect couple for you!
Happy Tails little one!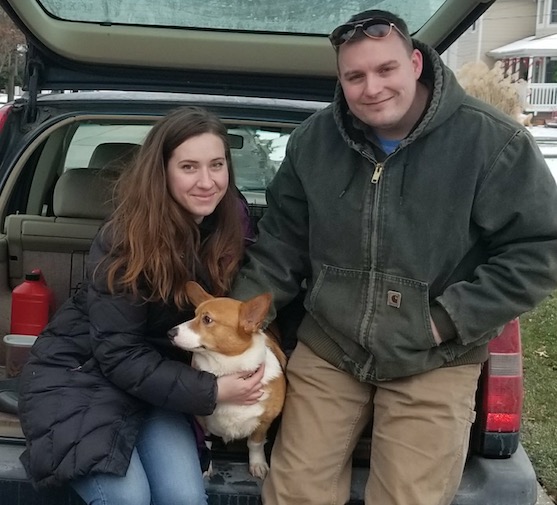 Sassy
Poor little girl had a very rough start to her life but now she has found the perfect mommy and daddy.
You will be spoiled rotten pretty girl.
Keep being your funny sassy self. We will sure miss you!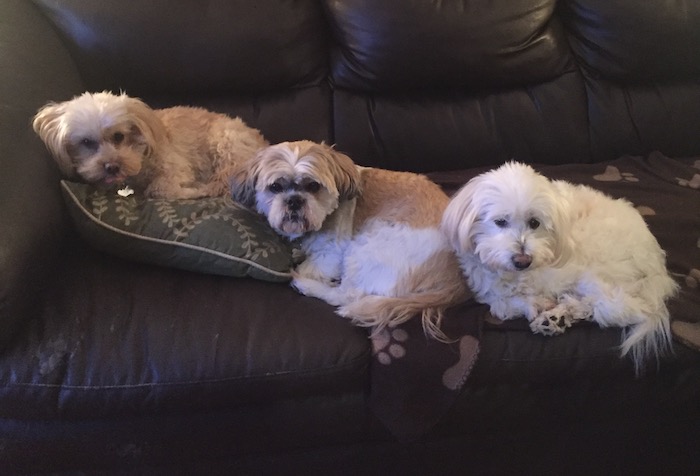 Murray
Oops she did it again!
Murrays foster mom fell in love with her third foster pup!
Here he is with his brother Bocce and sister Tia. The three muskateers of foster failure! 🙂
Happy Tails little guy….you complete our family.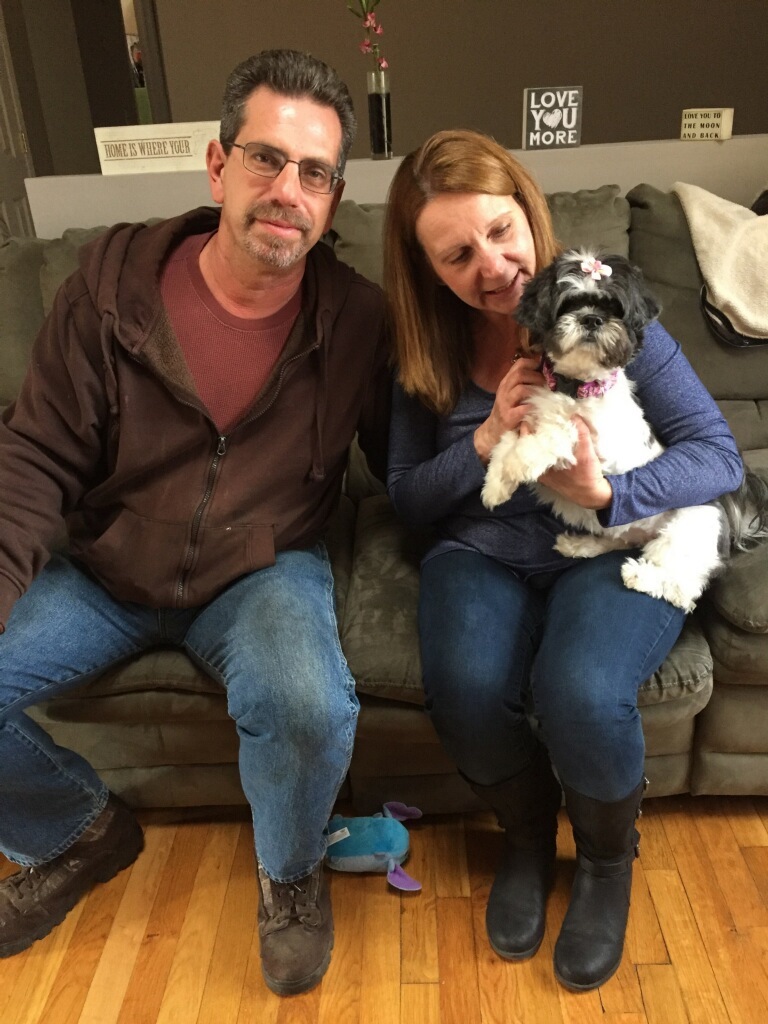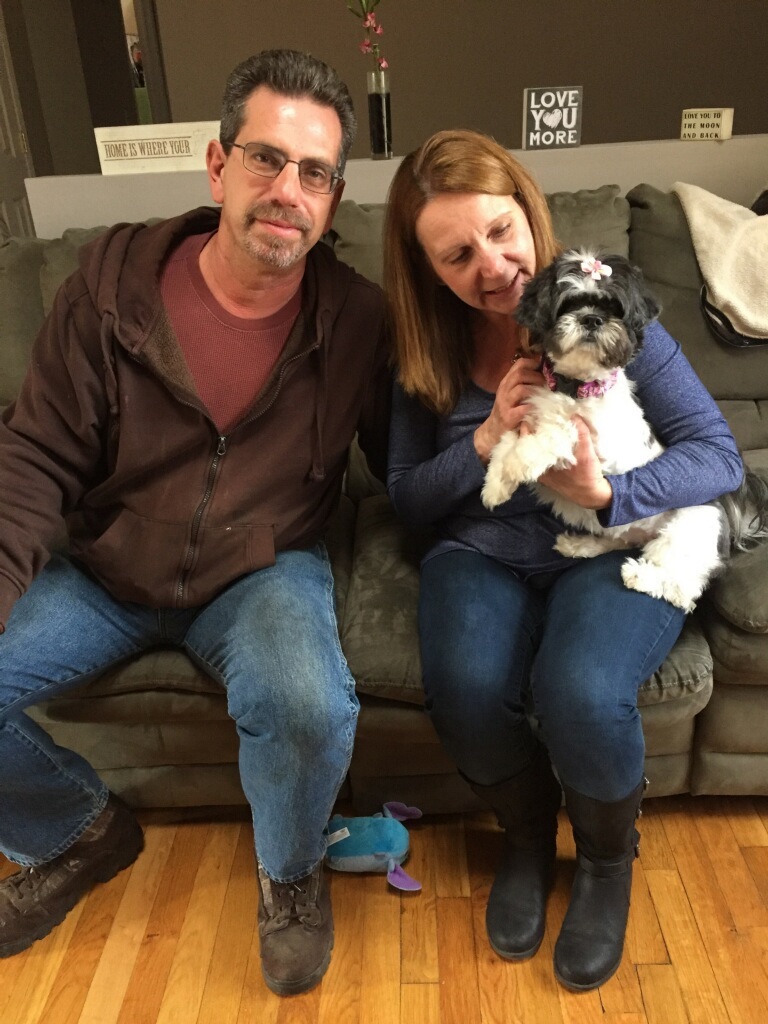 Lily
Our beautiful little Lily who just became blind this past August….first won the hearts of her foster parents and then quickly won the heart of her new mom and dad. She now has two doggie and one kitty siblings and a mom and dad that will love her forever!
Happy tails little Lily. You have found the perfect home!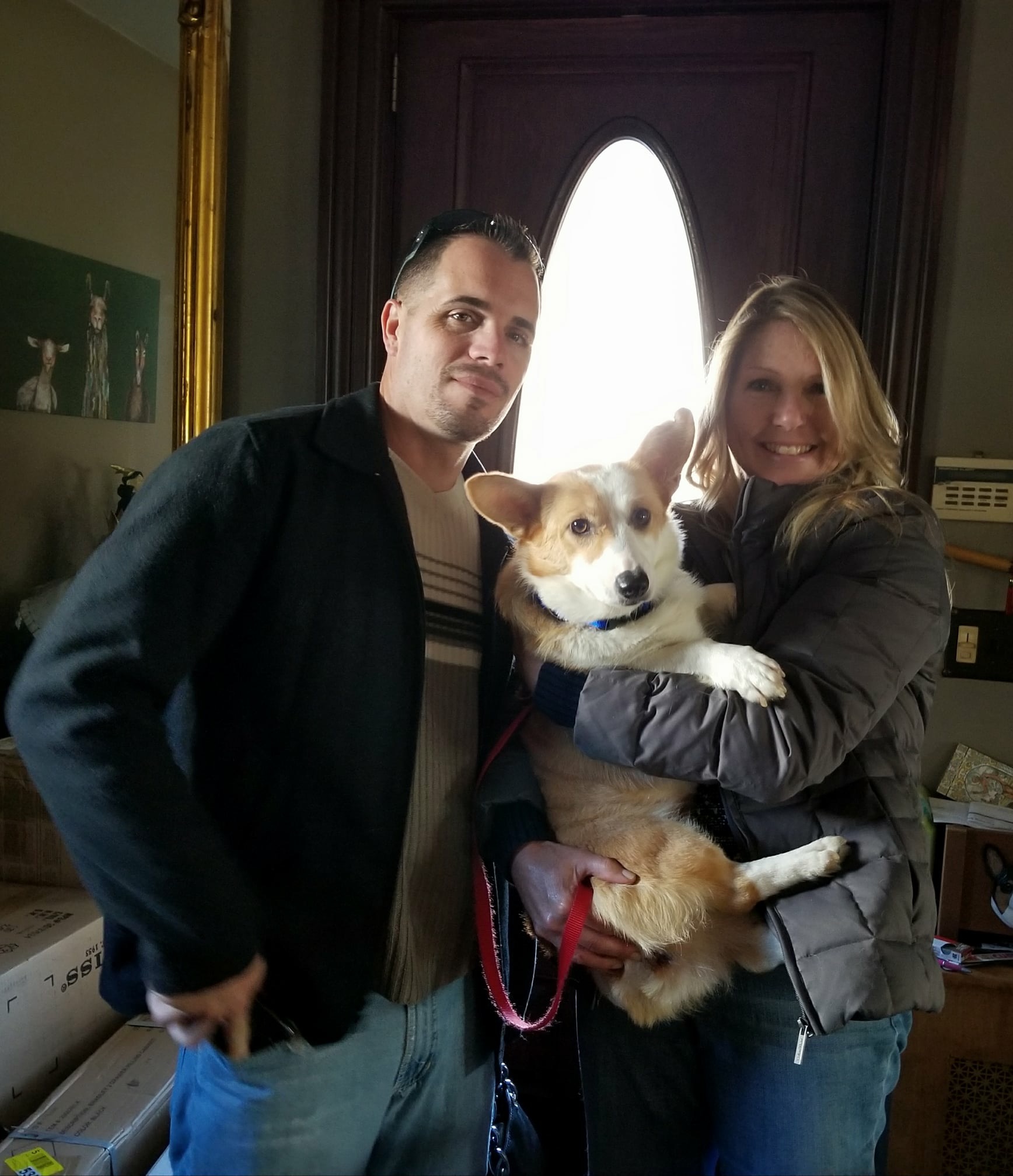 Eliza
Eliza has left the building! She now has brofurs and a sisfur, all Rescues!!! Her new Mommy and Daddy drove up from Florida for Thanksgiving to get her and bring her home.
Happy tails little girl! From a puppy mill to the jackpot!
Thanks to Karen and Tom for falling in love and being the perfect pawrents for this sweetheart!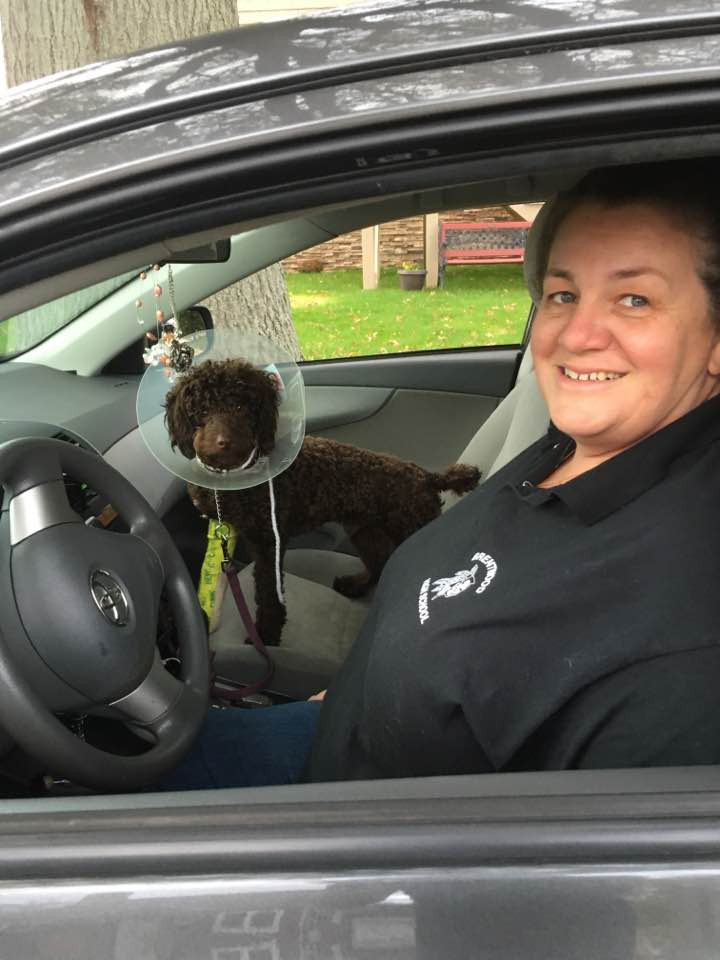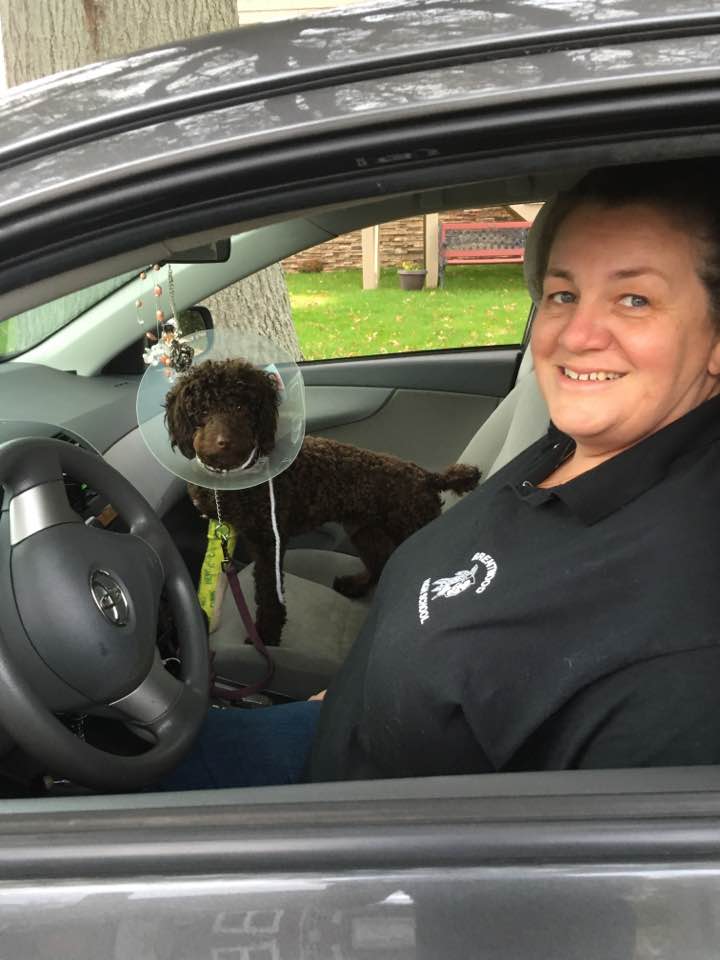 Fudge
Little Fudge spent the first 10 months of his life cooped up and lonely in a crate. There was a new baby in the house so he was basically ignored.
Now Fudge will have a new Mommy who will love him and make sure he is never lonely again!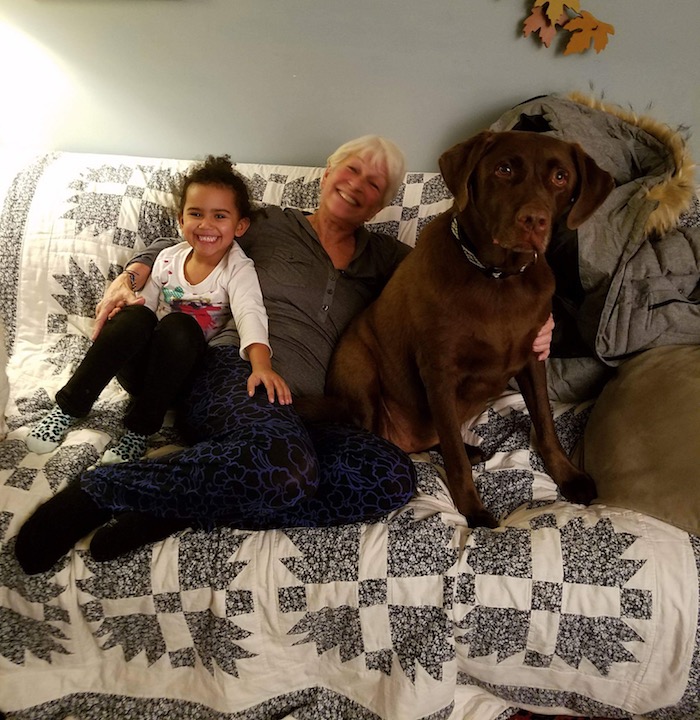 Mako
Mako's family loved him so much but they were always working and felt he deserved a better life. So he came to us.
After several months with us, Mako has found his forever home! Mako now has a lovely young lady to keep him on his toes and a tiny Chihuahua furbrother!
Happy Tails to our beautiful Mako. You couldn't be more loved.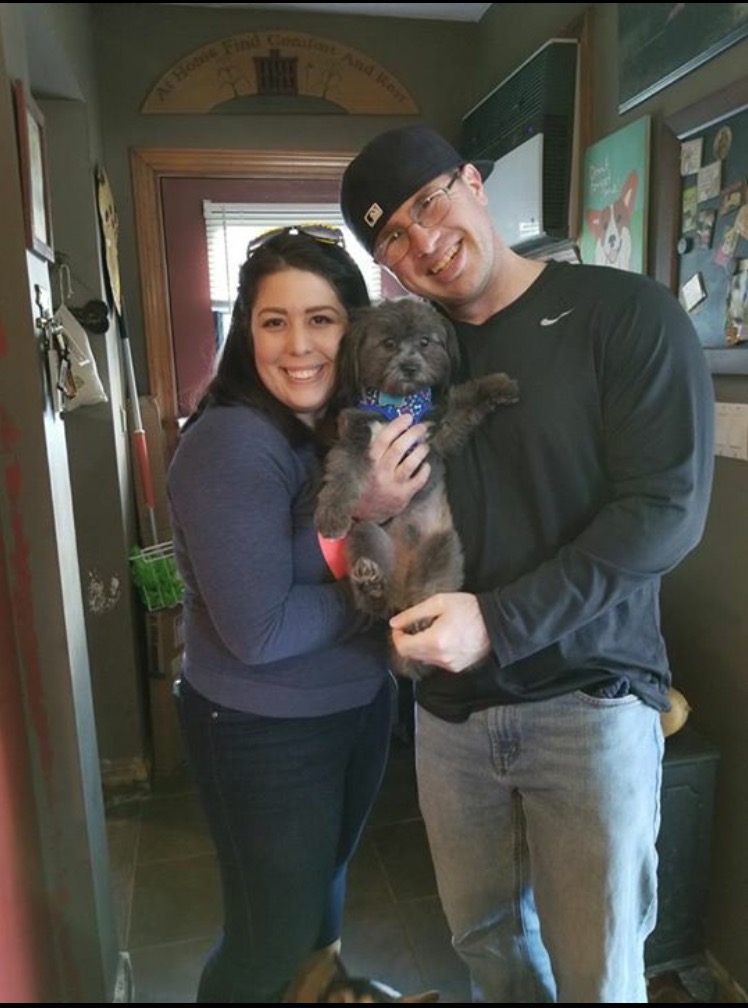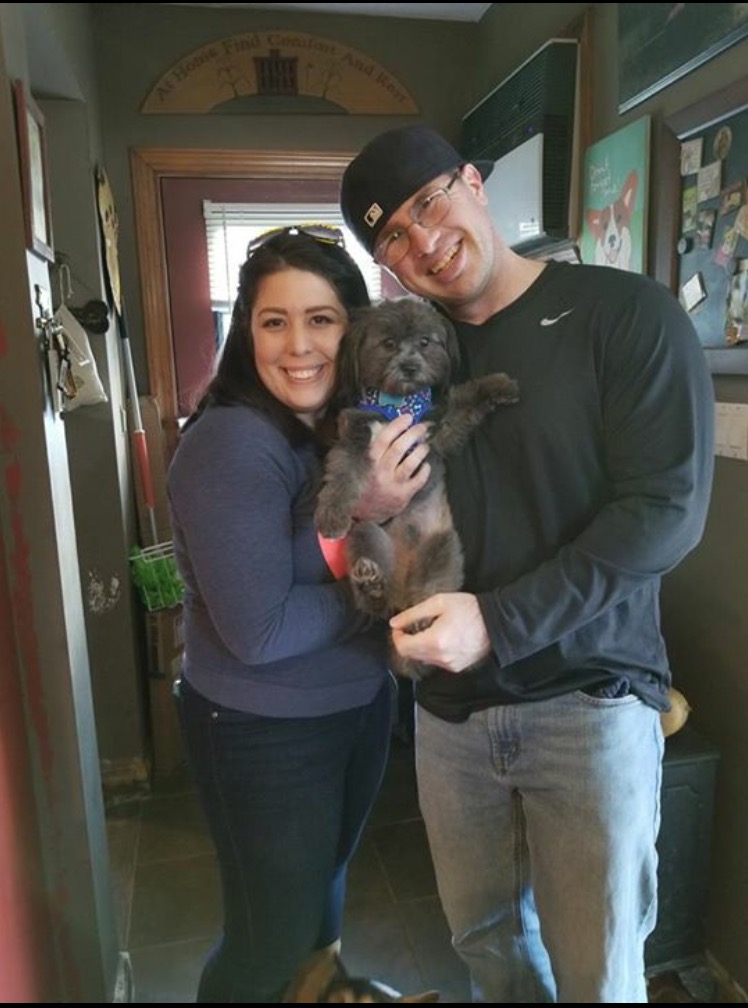 Mushroom
Mushroom was only 8 months old when he came to us as a neglect case!
Happy Tails to our little boy Benny fka Shroom! Thank you Tom & Joan for fostering him and letting Nicole & Chris fall in love! No one can call you guys foster failures LOL
Happy life little man! No more loneliness and neglect for you ever!!!!!!!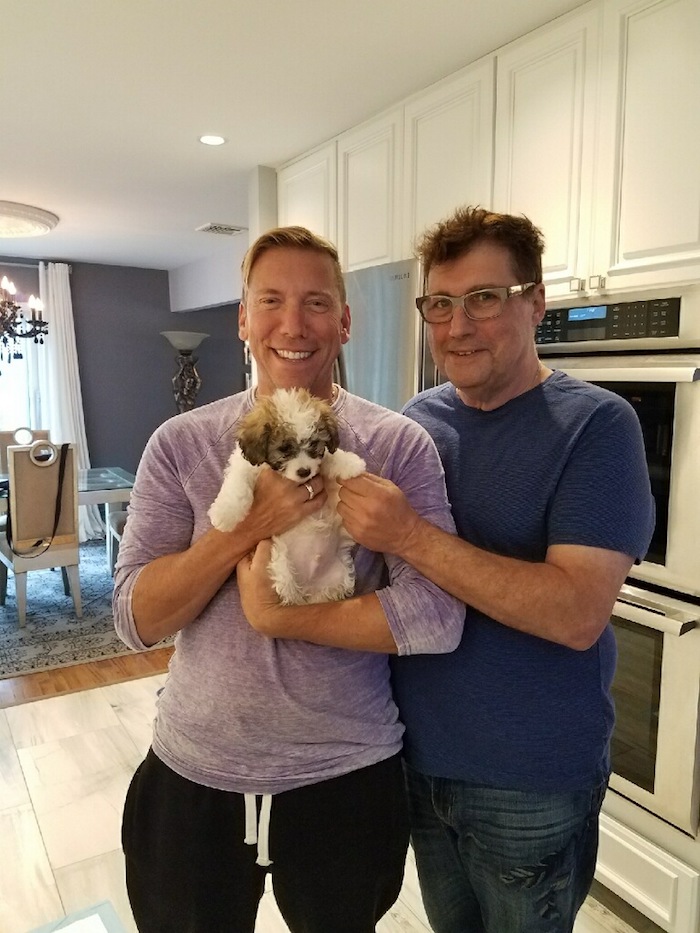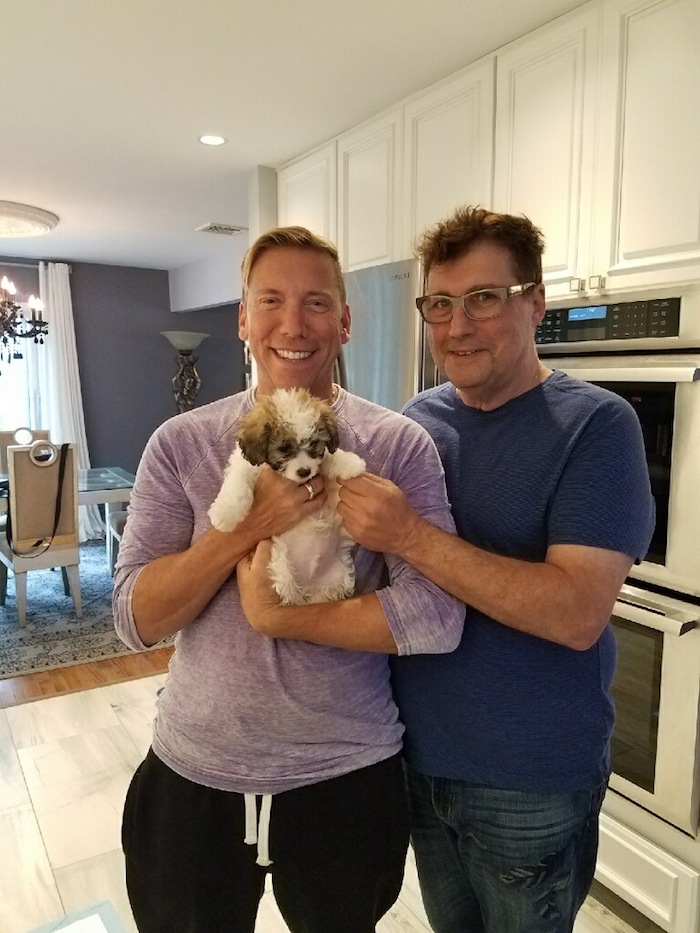 Dr. Foofles
Adorable Mr. Foofles was an owner surrender. How anyone could give up this cuddly little furball was beyond us…. well…good thing they did because our little man has found the perfect home with his new daddies.
Mr Foofles is now known as Chino (as in Cappuccino) and has an older furbrother named Marcelo. Chino and Marcelo play all day and this family couldn't be happier.
Have a happy life little dude! You deserve it!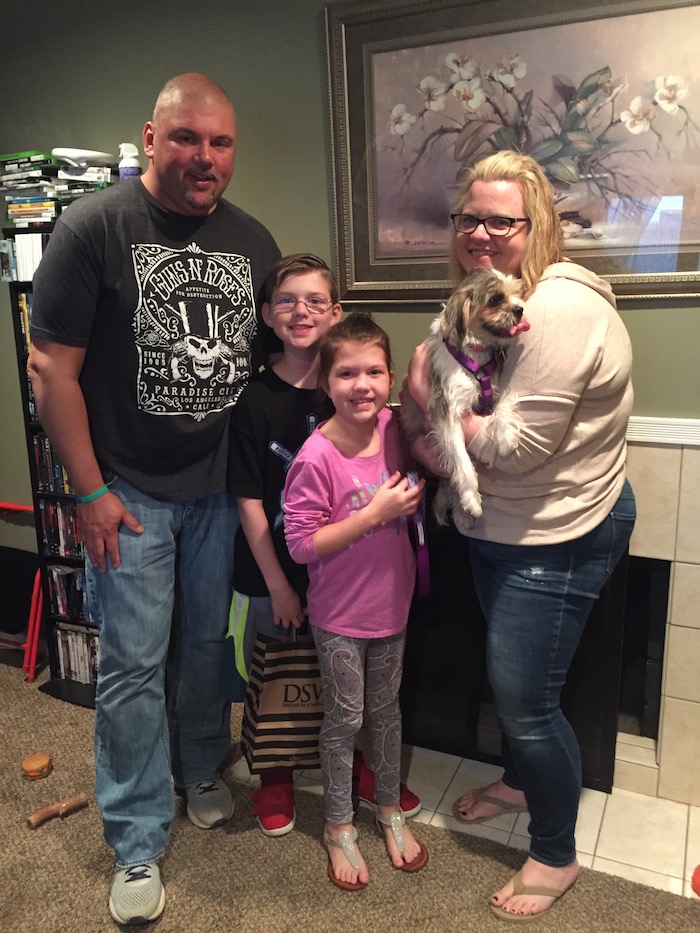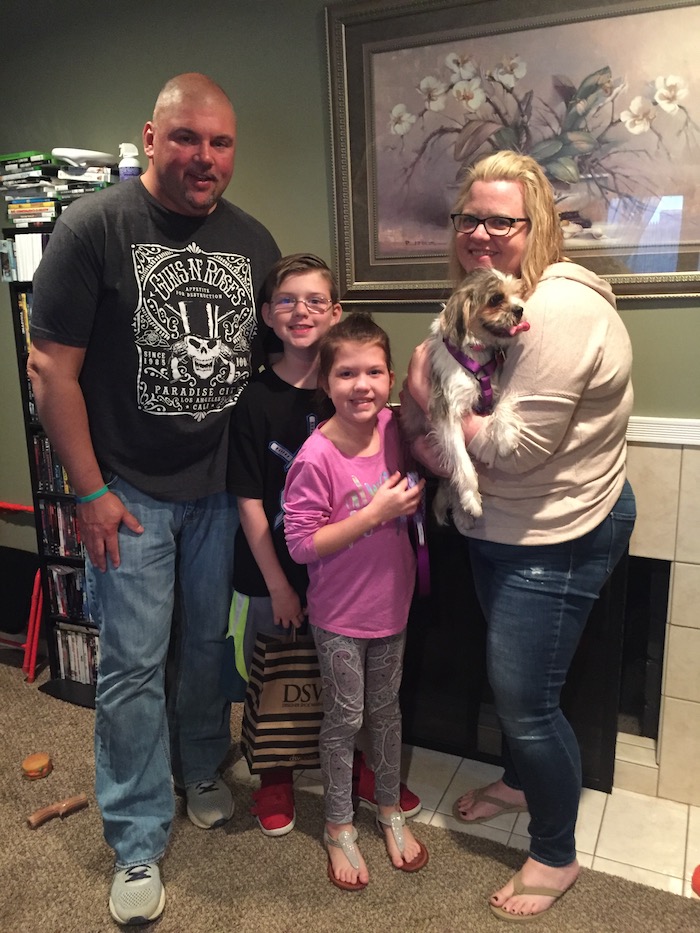 Roux
Sweet little Roux was left in a shelter in upstate New York at the tender age of only 6 months because she growled when poked while she was eating! Are you kidding me!?
Well when we saw this adorable pup we had to save her. After being in foster for such a short time she was quickly adopted by this beautiful family! Roux is their first dog and her human siblings are so excited!!
Happy Tails Roux you're going to have such a great life!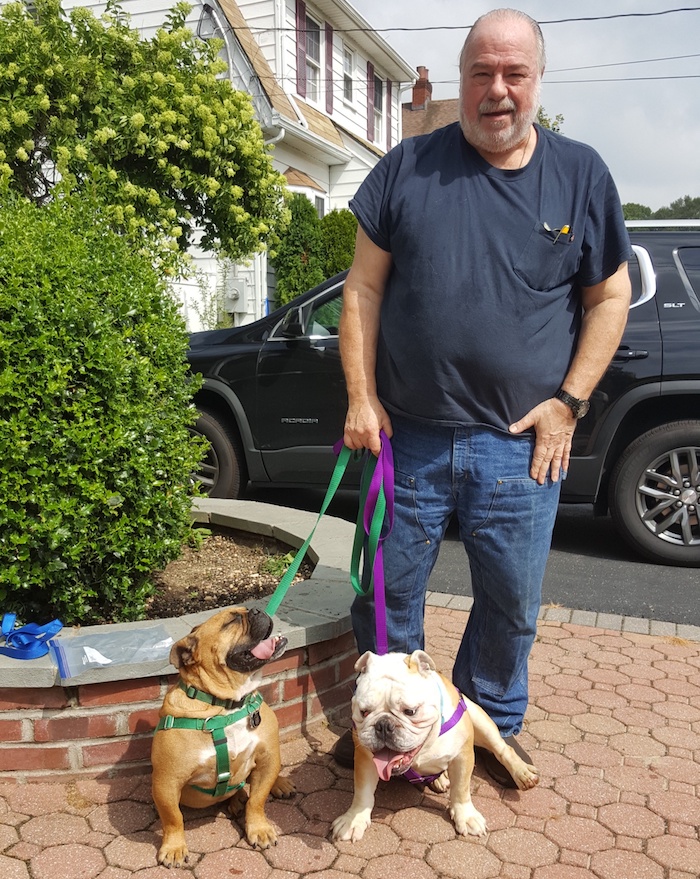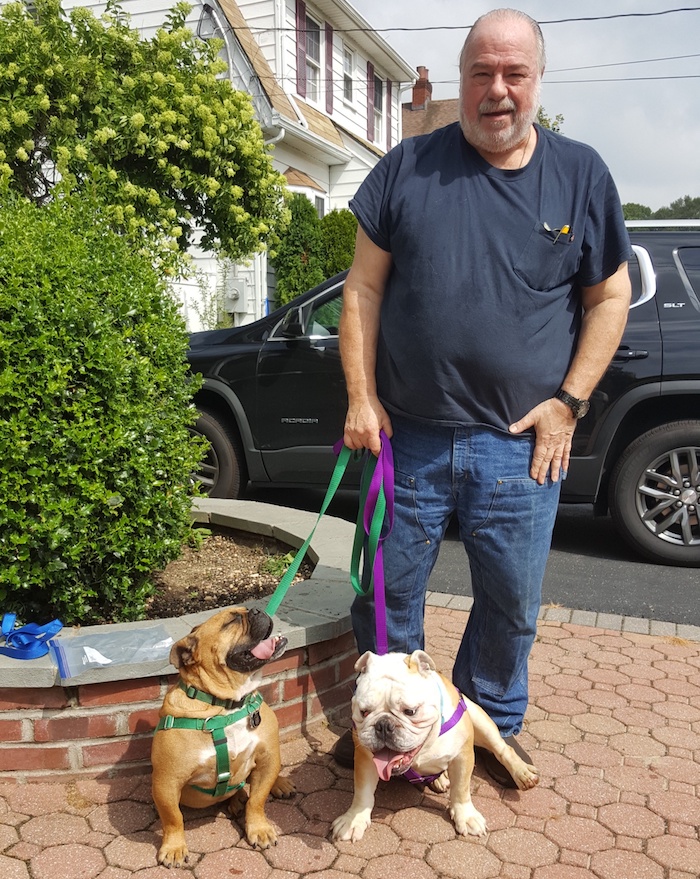 Rocco
Rocco sure won a lot of hearts!!!!! We knew his adorable face and shining spirit would find him the perfect home but who knew it would be right in our own backyard!
Happy Tails Rocco!
Your Daddy and Brofur needed you to help mend their broken hearts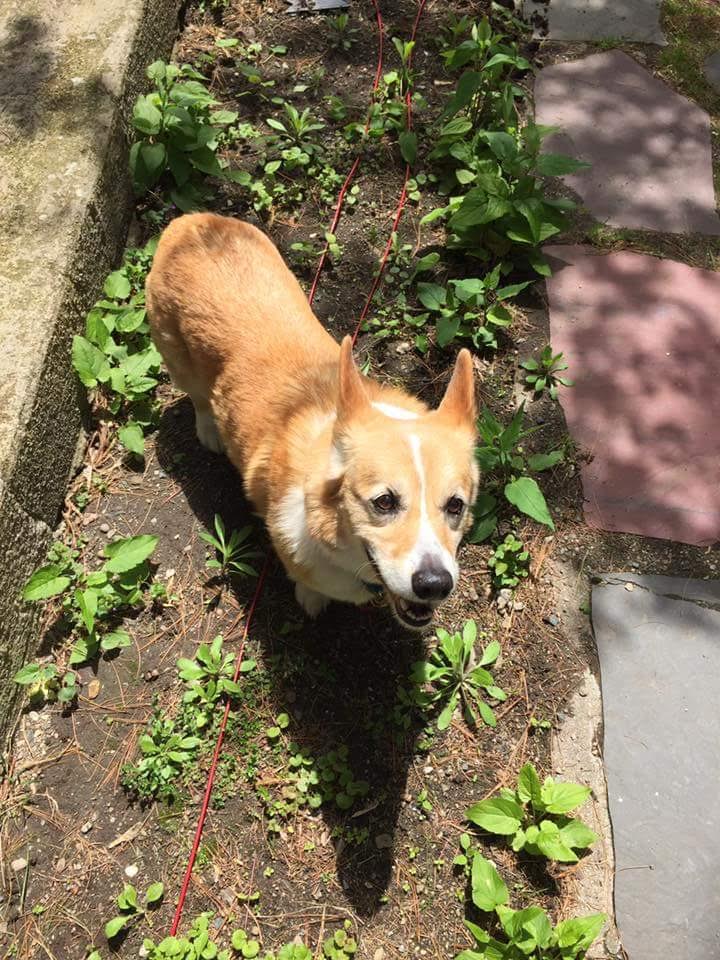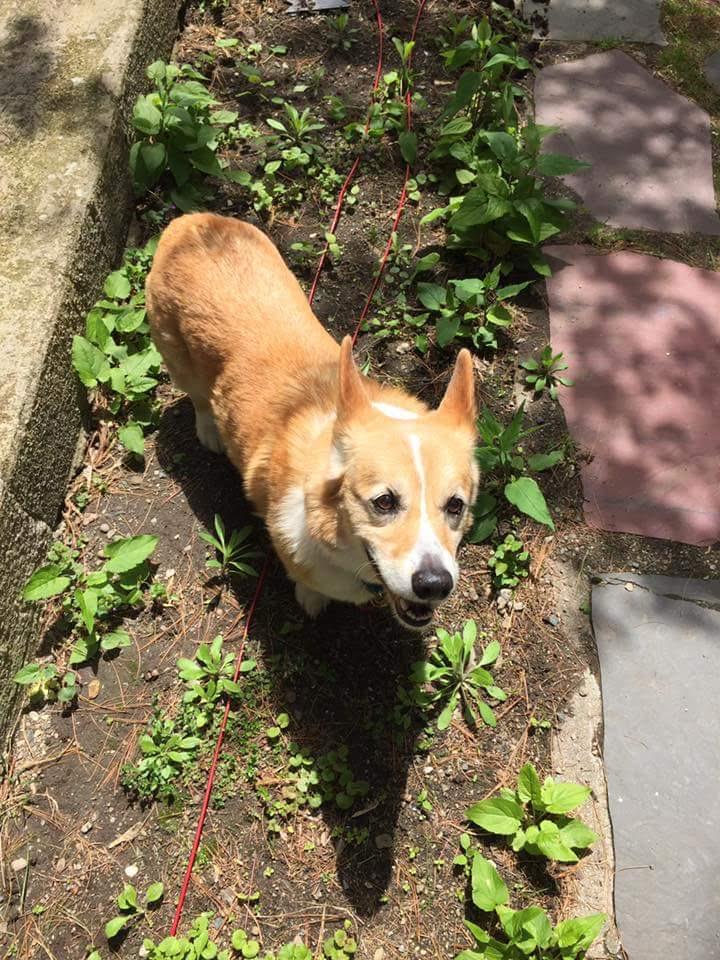 Little Guy
Oh what to say about Little Guy but that he has the most amazing Dads in the world and will furever be taken care of and pampered.
No words can express what his Happy Tails picture says.
We love you little man!
Happy Life sir!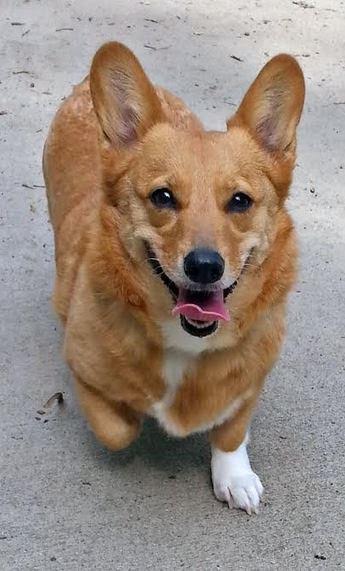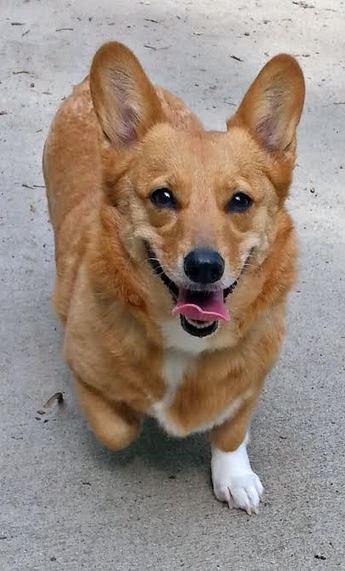 Molly
Good Golly Miss Molly! You are the corgi of the castle! You went from having a horrible life with mean people to the lap of luxury!
Your stepmom knew you were special and waited till she found the perfect home.
People were fighting over you but you waited too!
Happy Tails Molly girl! Woofs and kisses!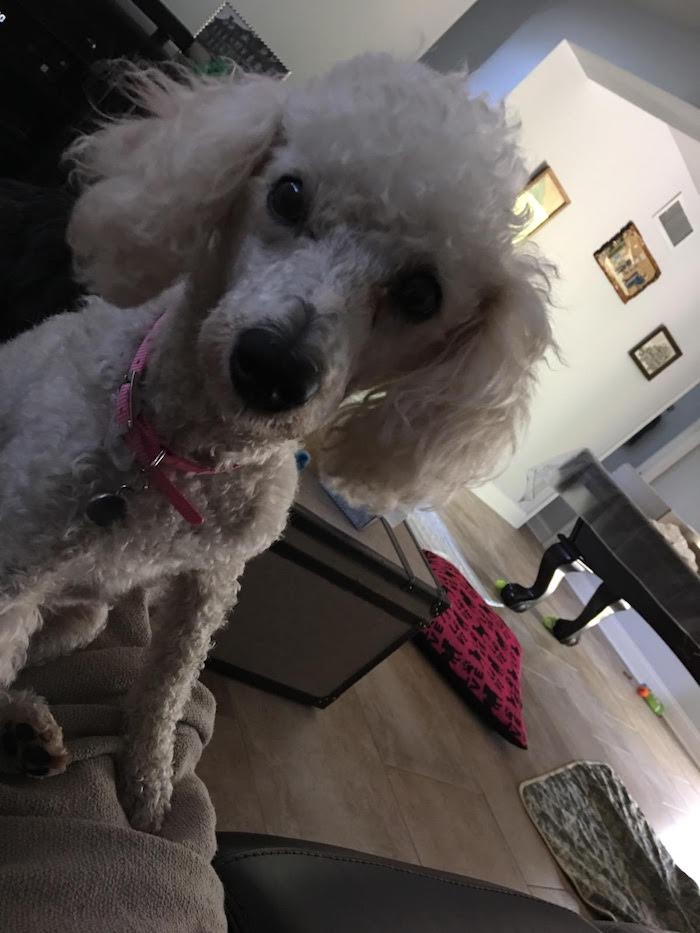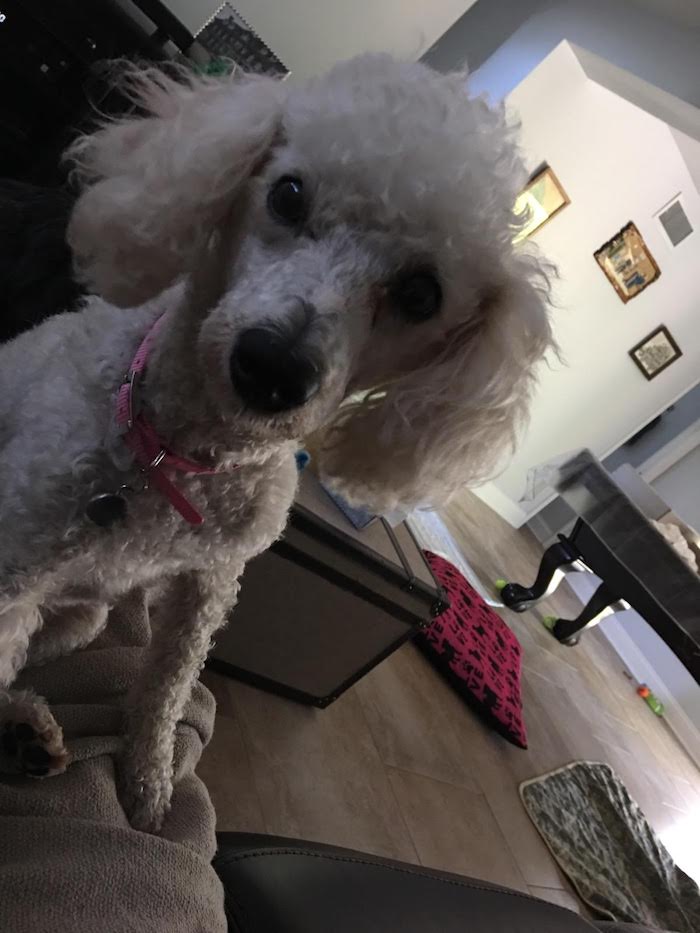 Snowball
Snowball has found love and life for the first time ever!!!!! No more breeding and now she is an only dog so she gets lots of attention and spoiling all to herself.
She is the Lady of the manor now and has the world at her pawtips!
Happy Tails Snowball!
We love you!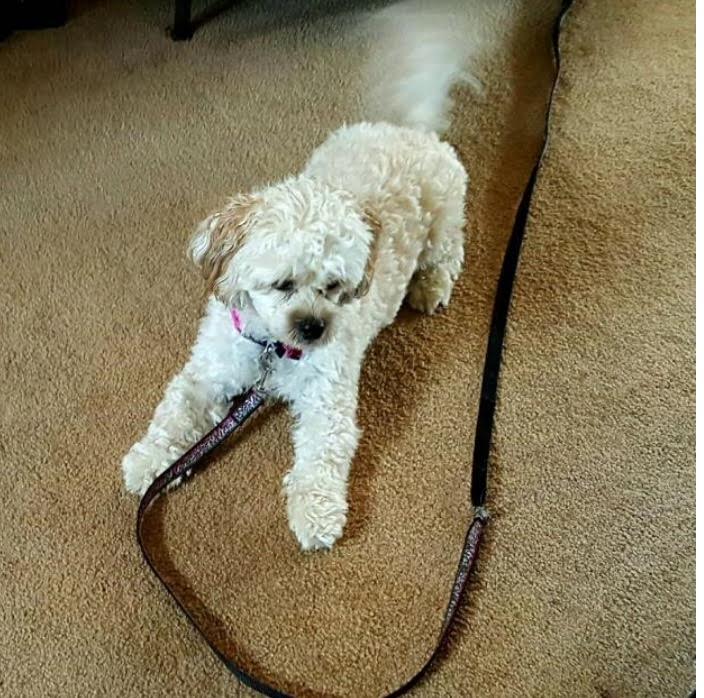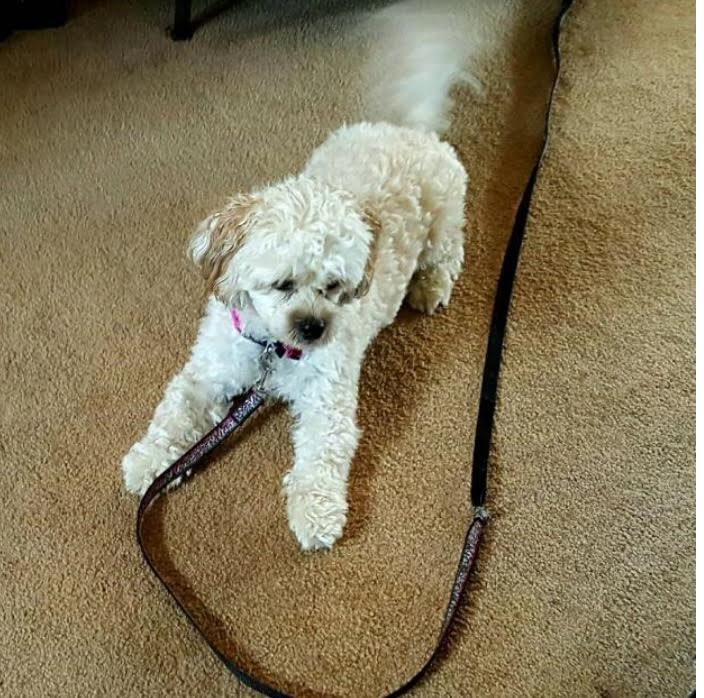 Sadie
Sadie Sadie Adorable Lady has left the building! Another pup who needed help and is now living the life and being loved and spoiled like she always should have!
She is an only child so all the loving goes to her and she loves it! She does have new friends in the neighborhood but at the end of the day goes home to sleep on the bed with her hoomans!
Happy Tails Sadie!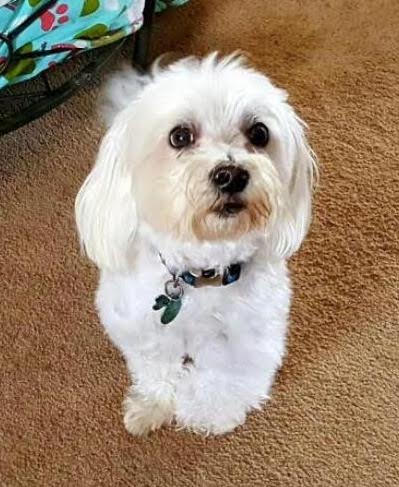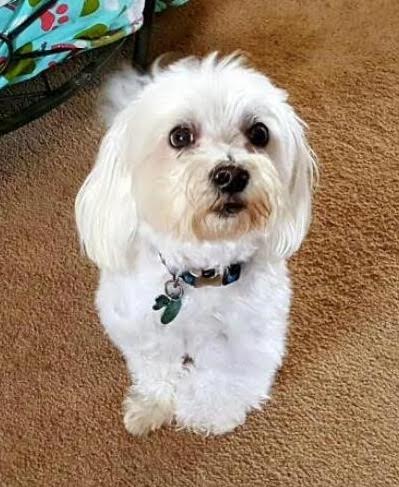 Kai
Kai has found his furever home at last!
He has a sisfur Maltese and a mom a dad who love and adore him! He's finally where he really belongs!
Happy Tails Kai 💞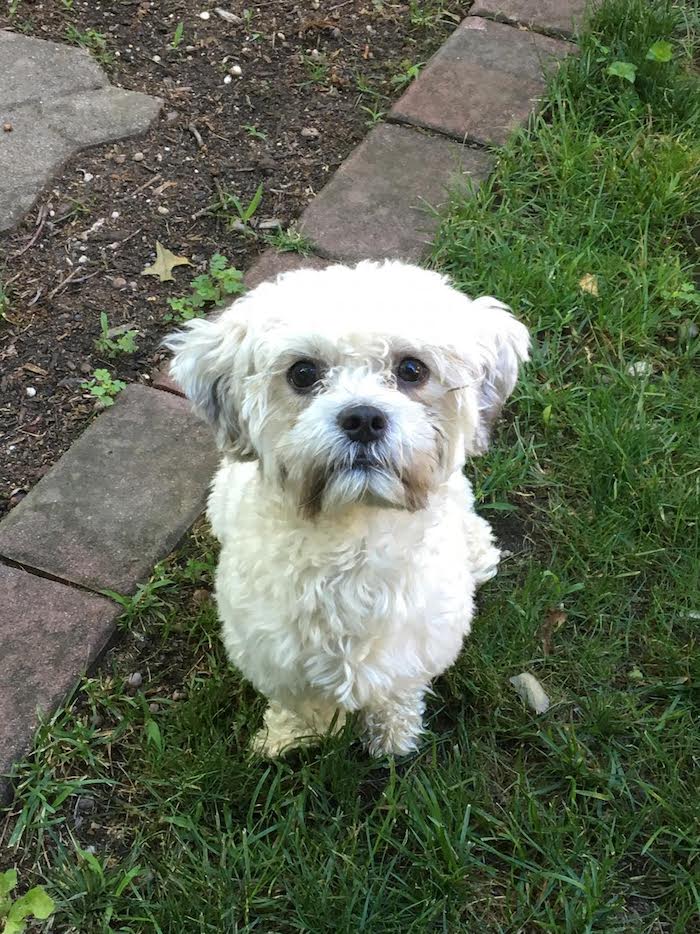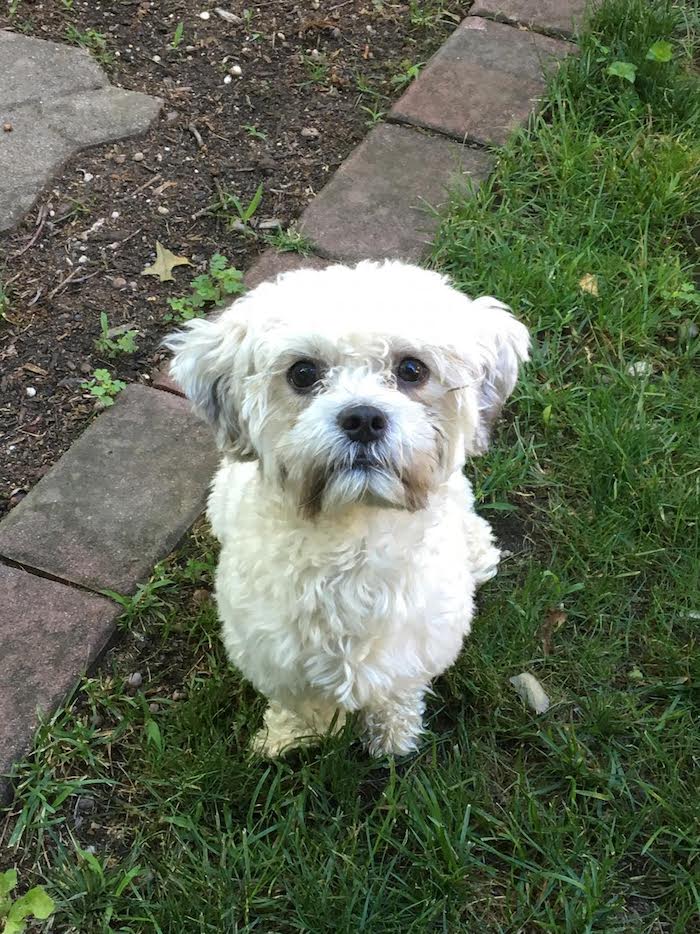 Cooper
Cooper is a big ball of energy! Talk about a funny guy and he quickly won over his new Momma with his silly antics!
Cooper has a filled a hole in his families heart and will be loved furever! Great life ahead of this precious boy!
Happy Tails Cooper!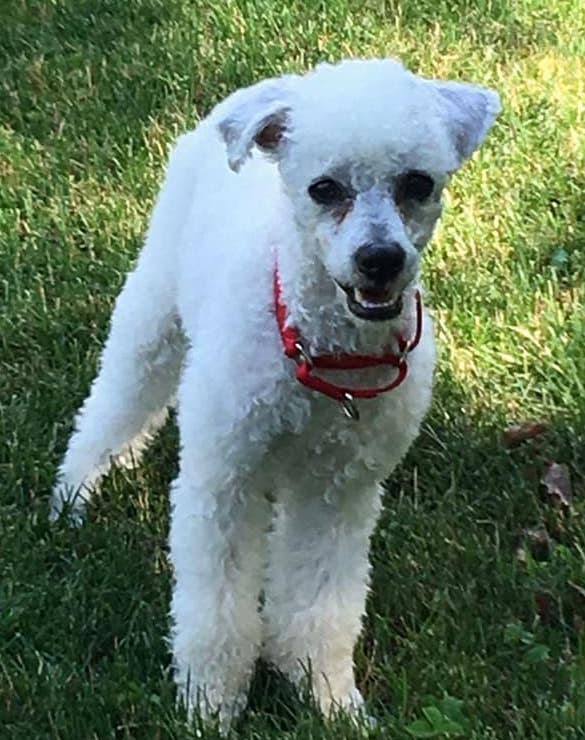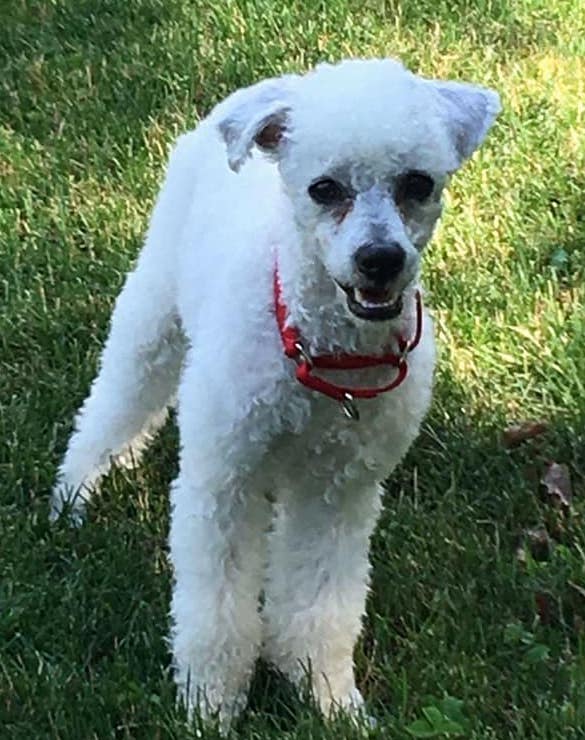 Louis
After a bit of a wait Louis has found an amazing furever home!!!!!!
HI!!!!!!! It's me! Louis writing from Camp LouieLand! I have a new brofur BichonPoo AND a new Mommy and Daddy! I'm so happy now and I get to run and play and swim and go to the spa and have play dates!
Thanks everybody who helped save me and took care of me! Woofs and Kisses! I'm off to have more fun!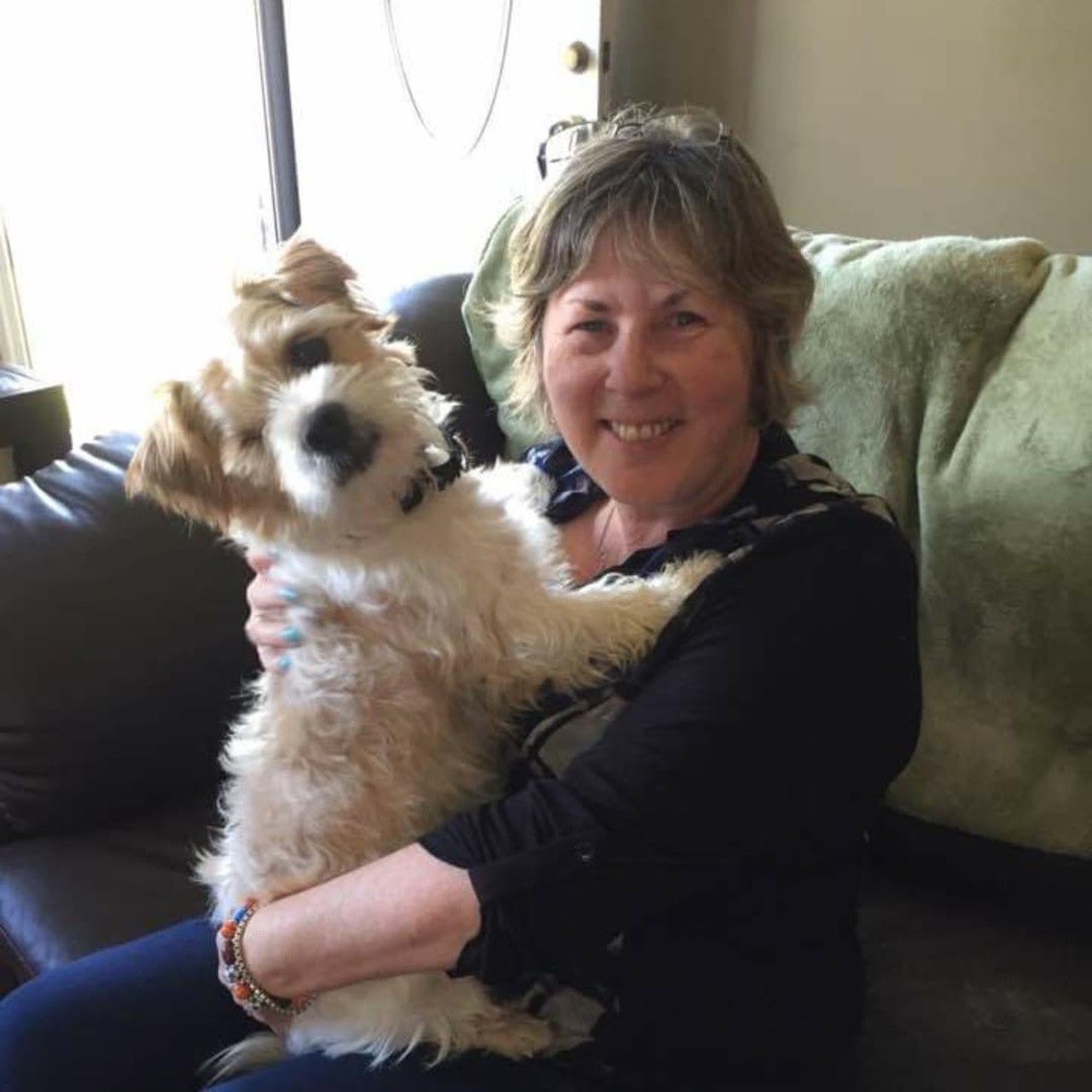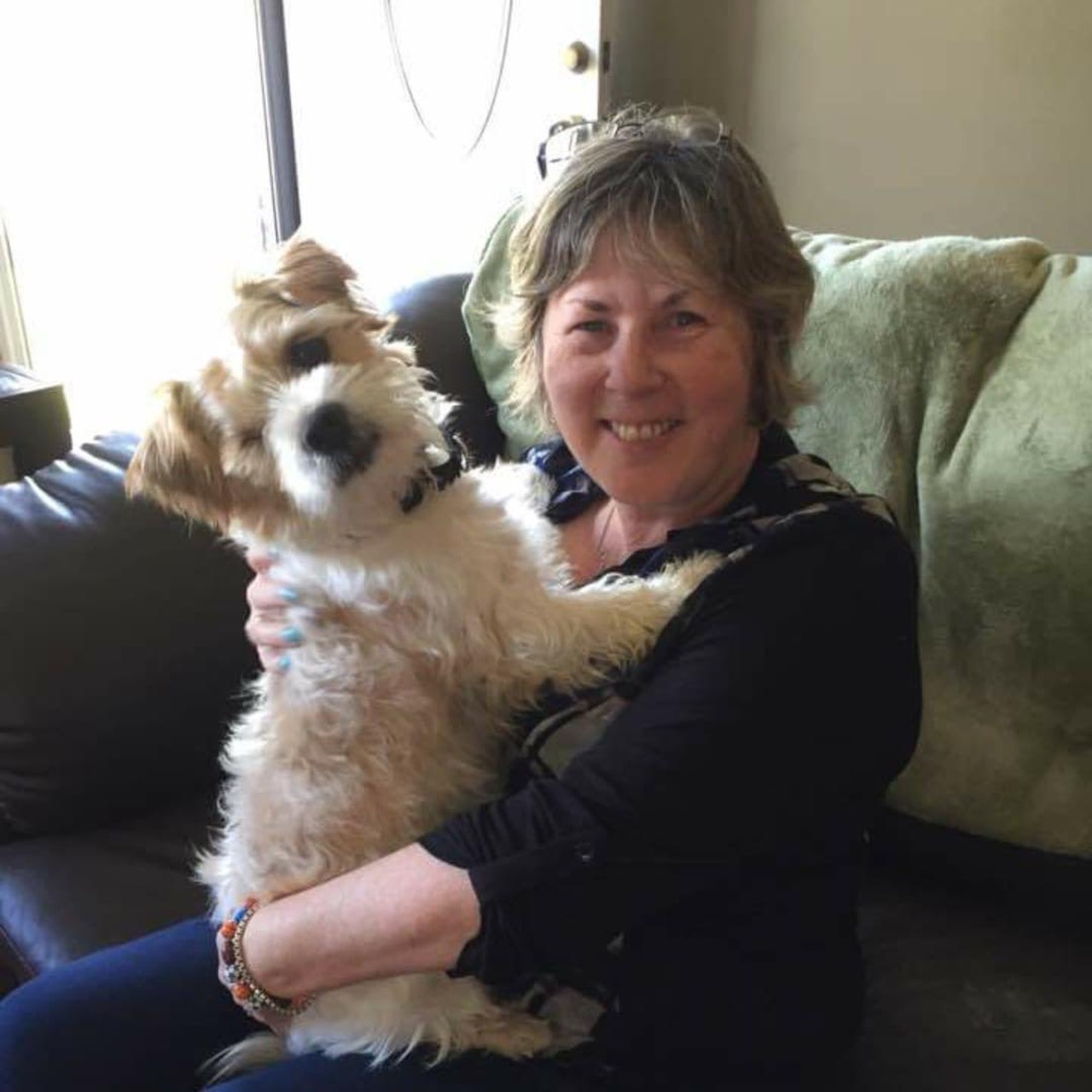 Tater
As you might remember our sweet little Tater was left tied to a tree by his former owner and was severely mauled by a loose dog. His owner abandoned him at the nearest shelter bloody and in pain with a mangled eye! Well we snatched up that adorable little guy and got him the medical attention that he needed and he was good as new!
Tater was adored by his foster mom but has found anew perfect home with a dear friend of his foster Moms. He will be spoiled rotten and loved dearly and….will eventually be a service dog! God had his new Mom in his sight (no pun intended) all along!!! Happy Tails Tater!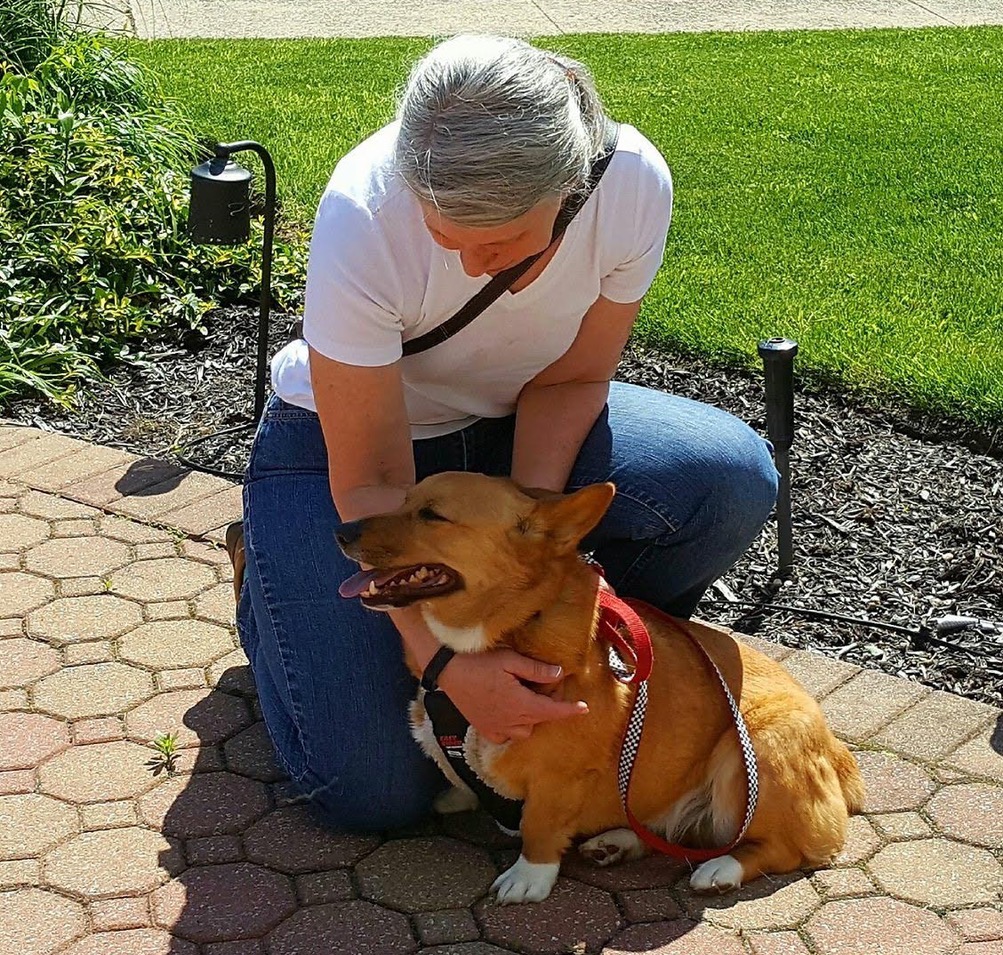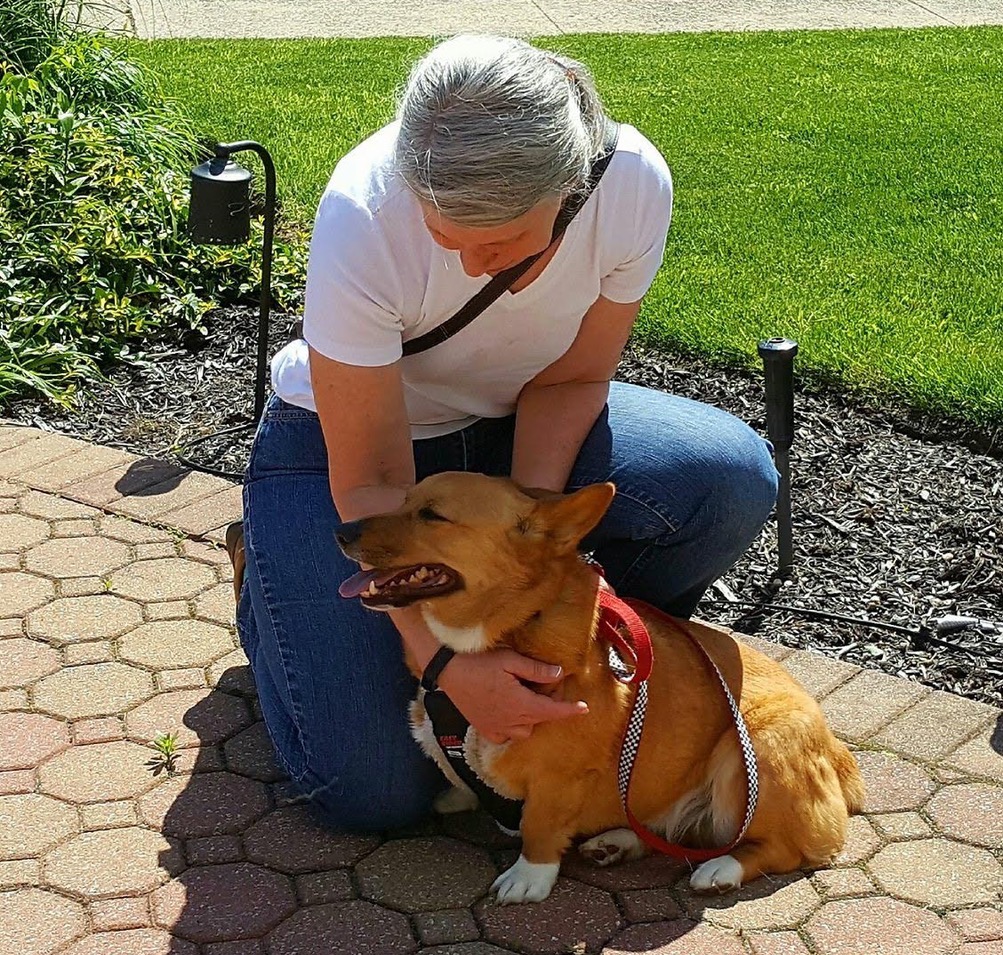 Higgins
Our gorgeous Mr. Higgins was an owner surrender. His previous life consisted of wearing muzzles and being left alone.
What a sad life he led. Well now Mr. Higgins will have a beautiful life with his new family! No more muzzles and no more loneliness!! Happy Tails Higgins!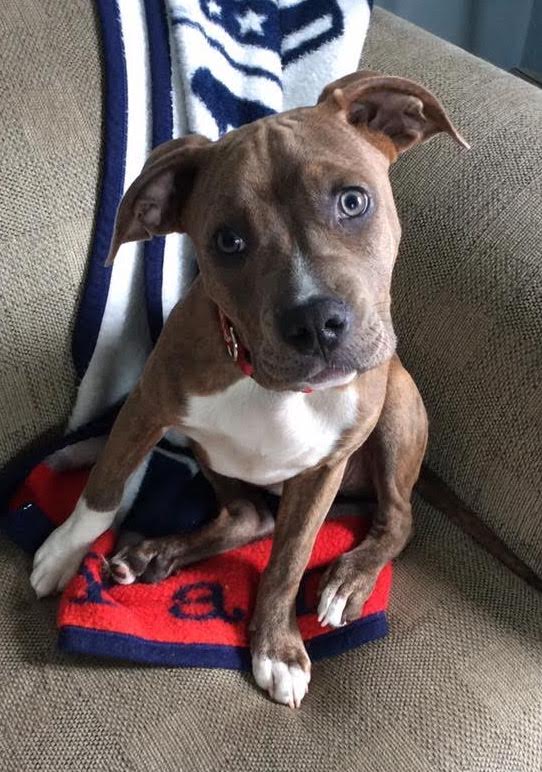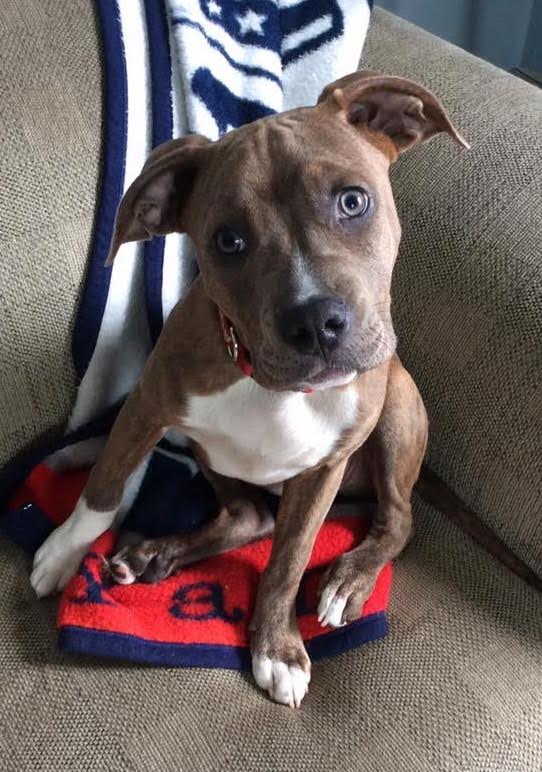 Lady
Beautiful Lady has found her forever home!
Lady was one of the 4 Pit Bull puppies that we acquired from the crackhead at 7/11 one cold rainy day.
After we got them they were placed with a wonderful foster mom and one by one Ladies siblings were adopted. Lady was the sole puppy left.
Well…no surprise here…She was adopted by her Foster Mom Destinee!!!! We couldn't have asked for a better home for our little girl!
Happy Tails Lady!!!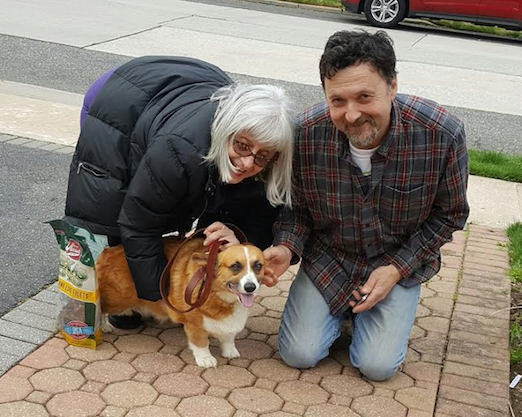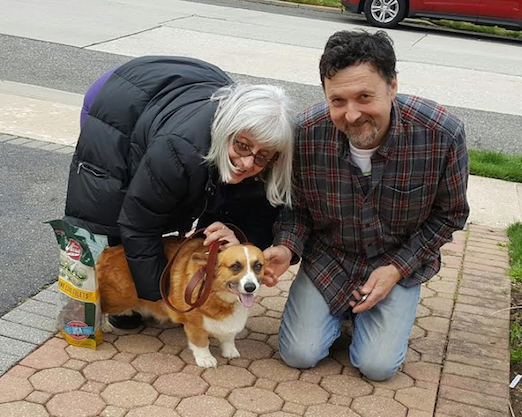 Boo
Boo was dumped at a vet and they lied about her and wanted her euthanized over a bite that resulted from their idiocy. People should be ashamed. Thank goodness someone at West Hills Vet got her on FB and we were alerted that she was there. Friends stepped up and Boo was in our protective hands quickly.
She has now found her forever home on Long Island with Claire & Rick and will be loved and worshiped as all corgis should be forever! She has an older brother, The Weinie, a JRT and horses to herd. She will now live the life she was always meant to have. And her cuteness is much appreciated by her mom and dad too!!!!!
Happy Tails Boo!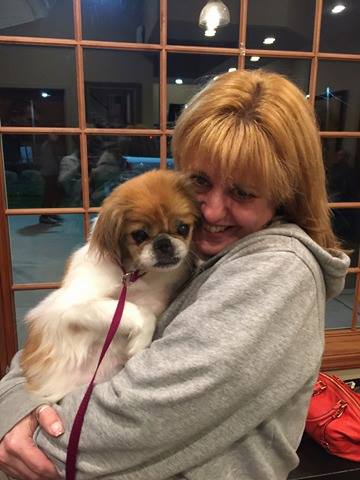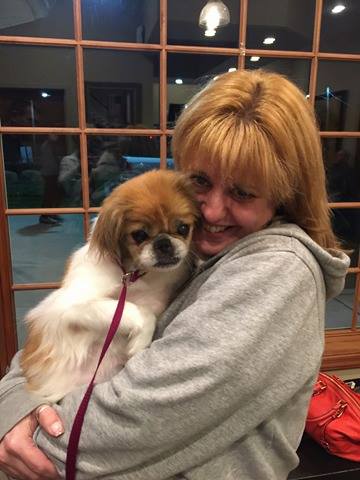 Trench
It is with the utmost joy that we announce that Trench, the diabetic Japanese Chin, has found the most pawsome forever home! This little guy went through the mill when his daddy died and he was taken to NYACC. They would have killed him for sure because of his illness.
Many thanks go to the amazing Mary Ann McCarthy Macdonell and her hubby Marc for fostering him so he would be close to the hospital so we could get his sugar under control. Thanks to Grady Animal Hospital and their entire staff for the care you gave him and give all our babies! And so many thanks go to Kim and her husband for seeing our little man and loving his goofy smile and handsome ways!
Trench waited a long time for the best family every! He has two doggy siblings now and will be living the life!
Happy Tails sweet boy! You deserve the best!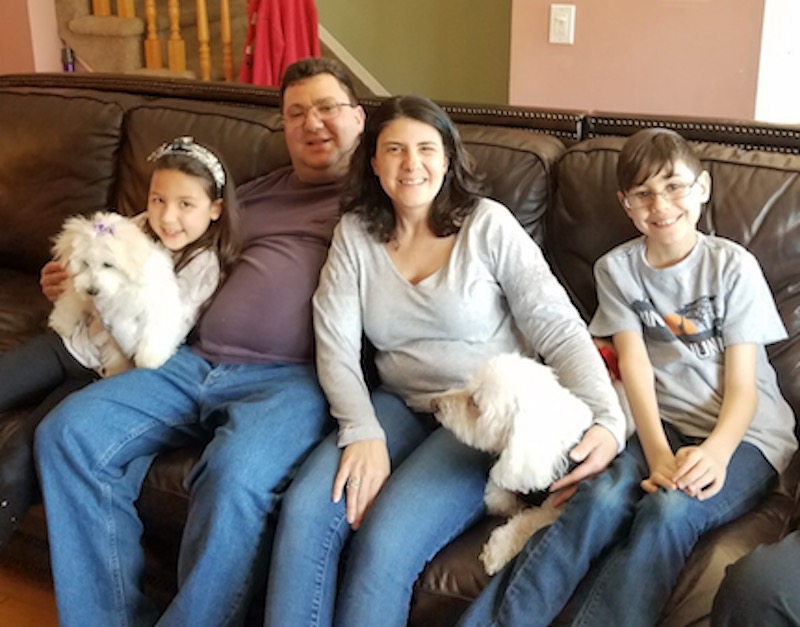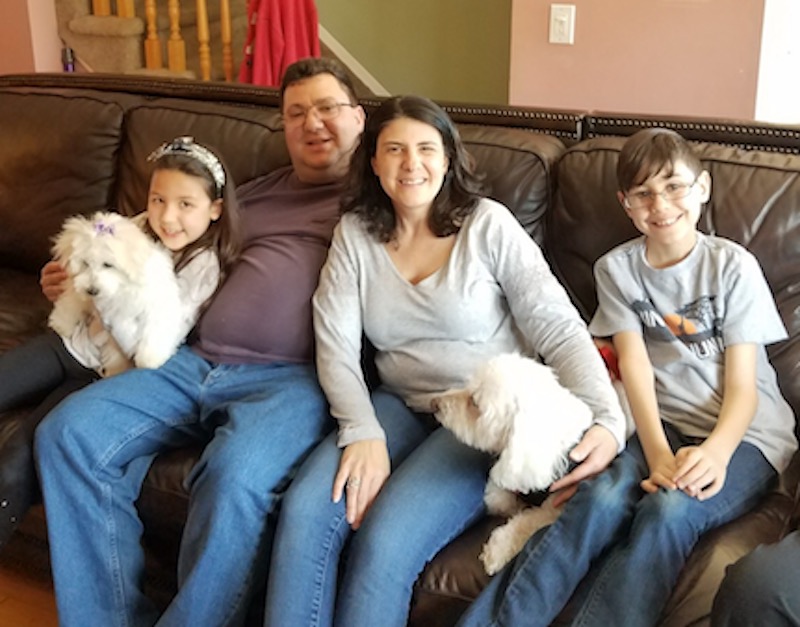 Thor
Poor little 3 month old Thor, a Bichon, was dumped at a local Pet Smart by its owner because he was lethargic and hadn't eaten for 2 weeks!!!! SERIOUSLY!!!??? Luckily one of our amazing volunteers was at the store and called us immediately.
Thor was rushed to our Vet who administered meds and found Thor to be dehydrated. Anyway, after a short stay at the Vet…He was as healthy as can be.
Well we knew it wouldn't take long before someone appreciated this little guy and wanted to make him a part of their family! Here is our little guy now with his new family!!
Happy tails Thor!!!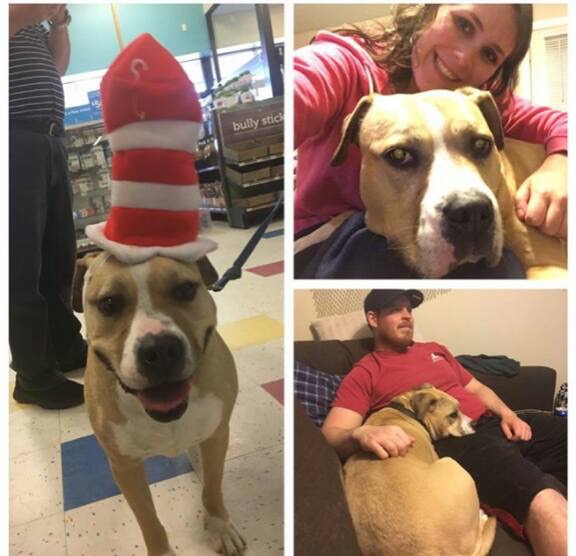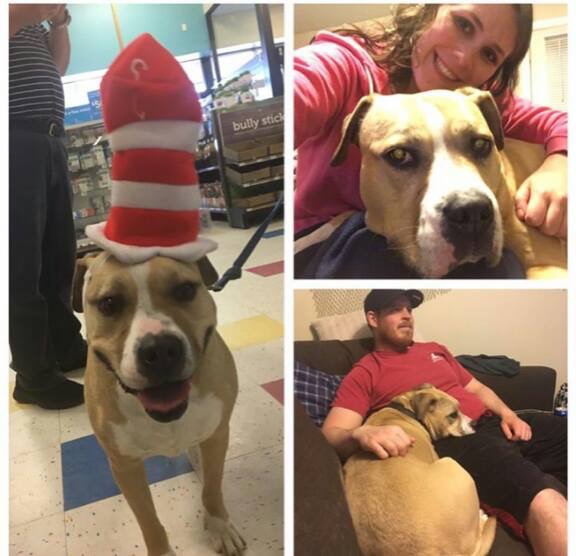 Honey (Formally Olympia)
We had gotten a call from a woman out of state that told us her tenant was being evicted and he had a " bulldog" that he needed to get rid of by today or he had to bring it to the shelter! We quickly went to pick up the dog and when the tenant opened the door we immediately saw that it was not a bulldog but a pitbull. Although we love pitbull's we usually don't take them because of their size but this dog had the most sweetest disposition we had ever seen so of course we snatched her up.
She just sat in the car like a little angel looking out the front window not knowing what to expect. While examining her in the car we noticed that she had several scratches on her face which indicated that she was used for fighting. We also noticed that she was definitely used as a breeding dog. We urgently called out for help with an emergency Foster.
Well, not only was she quickly fostered that day but her foster parents fell in love with her immediately and decided to keep her! So congratulations to Honey and her new mommy and daddy!
Happy tails beautiful pup!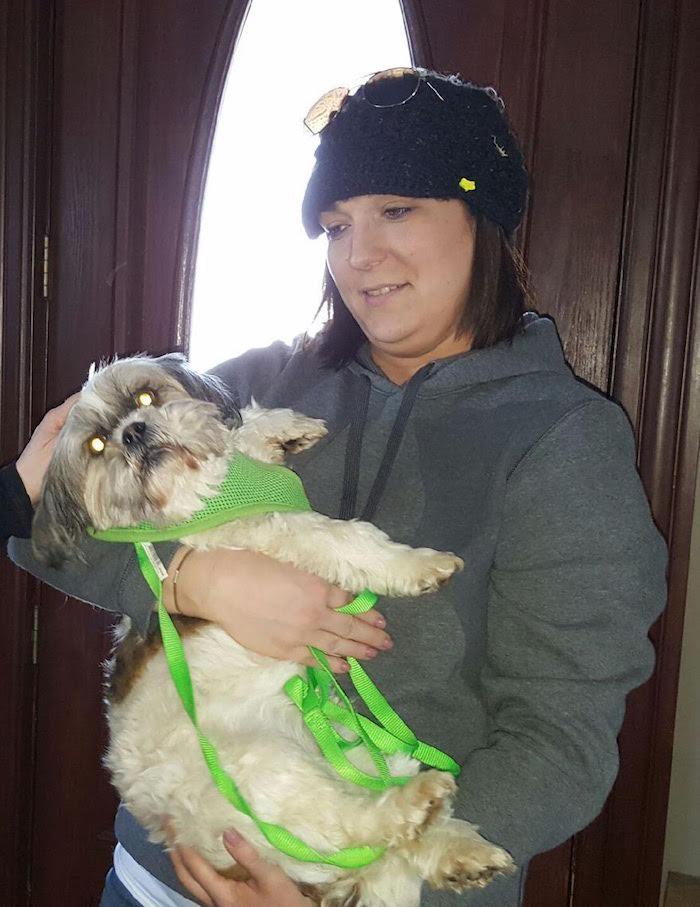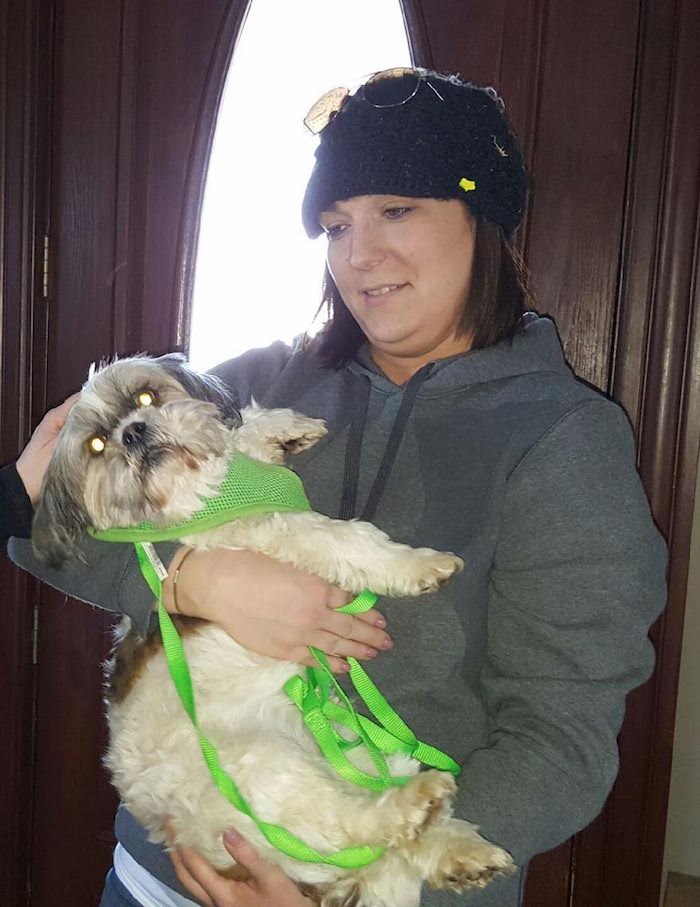 Hercules
Hercules and his sister Coco came to us after we received a call for help. Their human Dad had passed away and a family member needed to rehome them ASAP.
We were told that they were about 15 years old and our hearts ached for them! Well…after we took them we realized that these amazing dogs were NO WAY that old! They are sooo beautiful and healthy and vibrant.
After a thorough exam by our Vet it was confirmed they were much younger than originally thought. Hercules and his sister remained with us for a few months until they each found their furever homes! One week within each other too!
Here is Hercules with his new furever Mommy!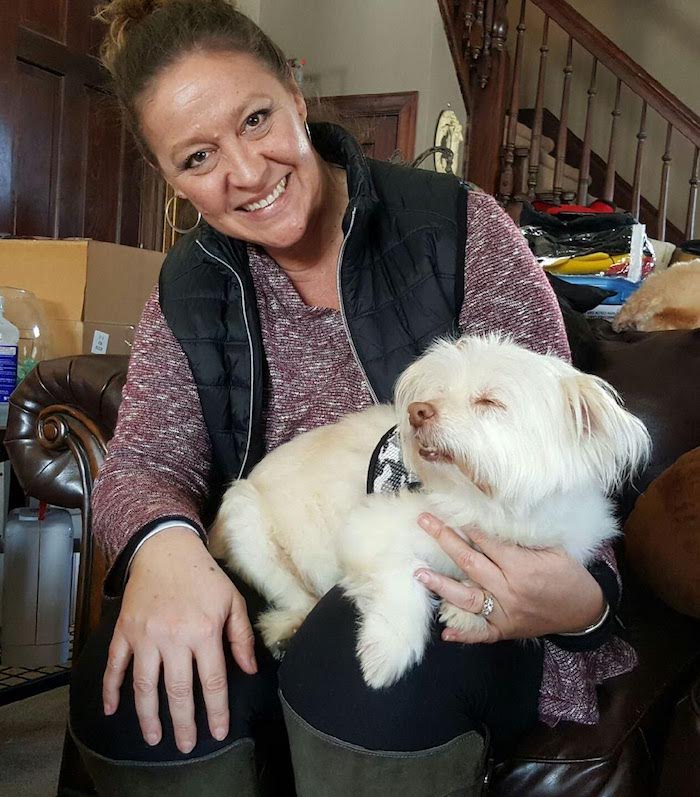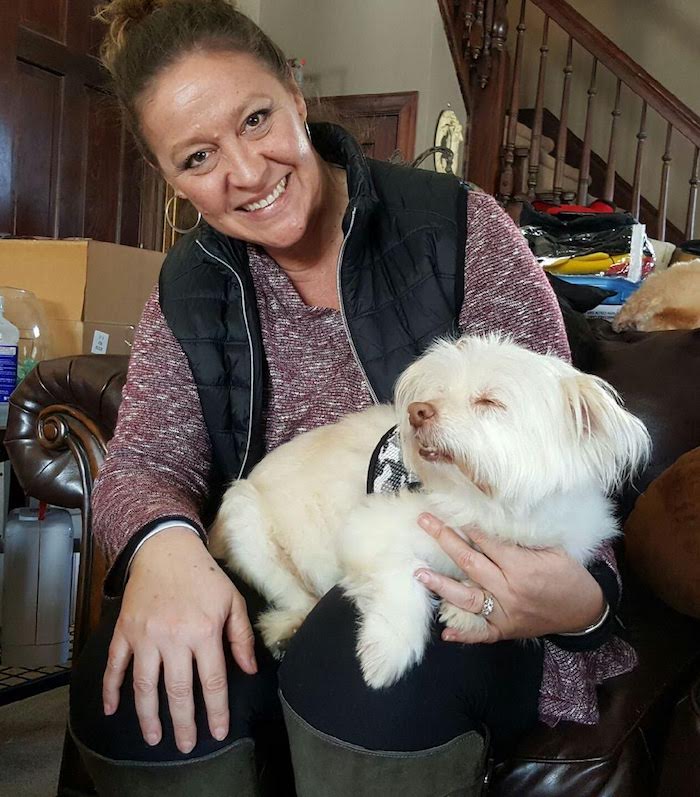 Coco
As stated above Coco and her brother Hercules came to us after we received a call for help. Their human Dad had passed away and a family member needed to rehome them ASAP.
We were told that they were about 15 years old and our hearts ached for them! Well…after we took them we realized that these amazing dogs were NO WAY that old! They are sooo beautiful and healthy and vibrant. After a thorough exam by our Vet it was confirmed they were much younger than originally thought.
Coco and Hercules remained with us for a few months until they each found their furever homes! One week within each other too! Here is Coco with her new furever Mommy!
Happy Tails to both Coco and Hercules!!!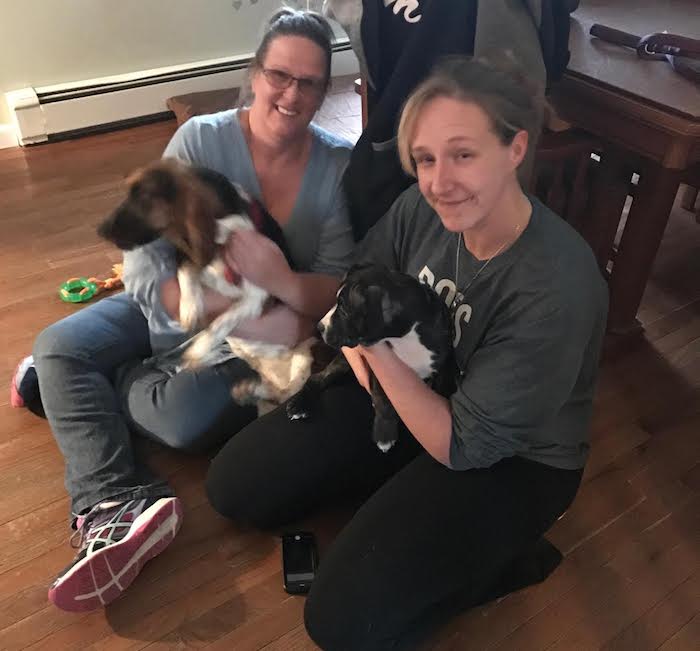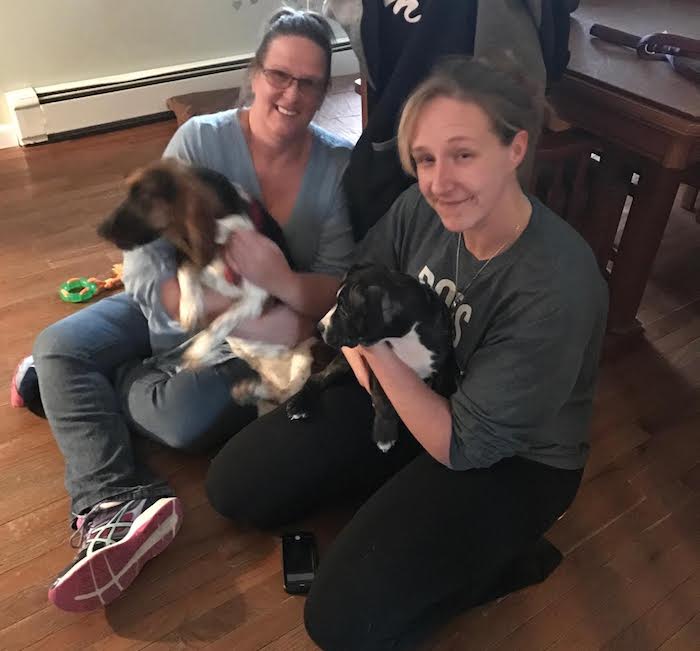 Oreo
Oreo was discovered along with her 2 sisters and 1 brother at a local 7-11 by one of our volunteers.
They were with a "human" and were being sold on a cold and rainy winter day outside the store to the highest bidder.
They were only 4 weeks old!!! We immediately took all 4!
Well after weeks of being with one of our amazing foster moms and being vetted and cared for our little Lady Oreo has found her furever home! Here she is with her new family of humans and fursibling!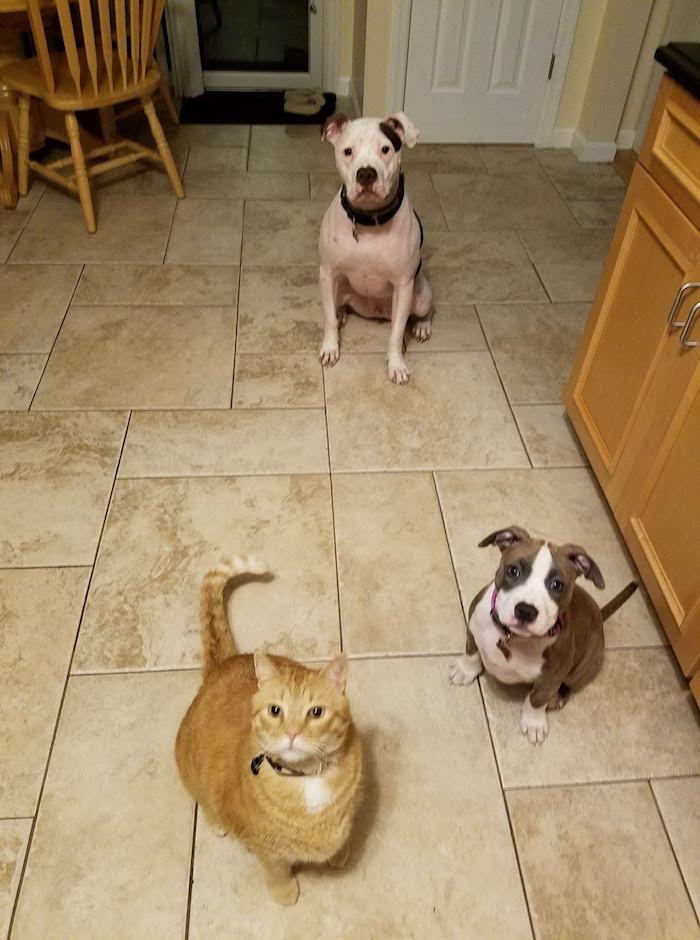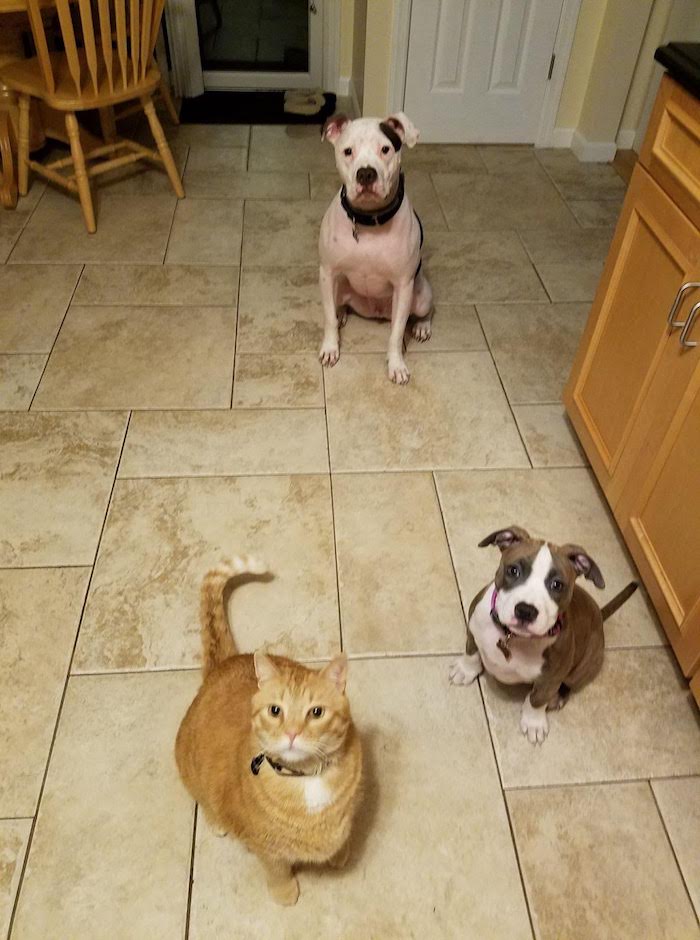 Trolle
Trolle was another one of the pups that we took from a local loser who was selling them outside a convenience store to the highest bidder.
Trolle who was named by our foster moms four year old niece has now found her furever home. Here she is with her new brother Spencer, a fellow Pit and her feline sister.
Happy Tails Trolle!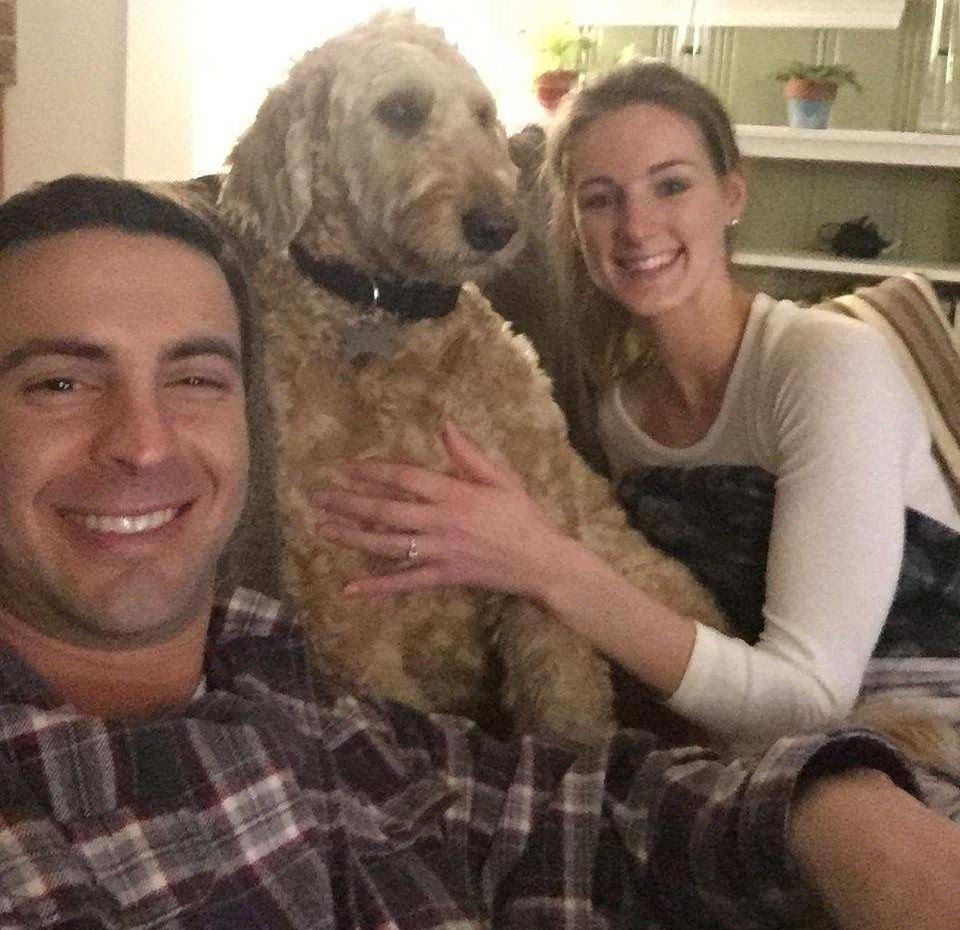 Buddy (now Teddy)
Buddy's former person was a great fur dad until he became addicted to drugs and they took over his life. After that, Buddy didn't mean a lot to him. Buddy was left alone all of the time, not groomed and not taken to the vet for checkups.
So Buddy's dad decided after rehab that he would be better off in a real home and asked us to find that for him. At least he did the right thing.
Well now Buddy has found his furever home and is once again feeling love with his new Mommy Alexa and Daddy Brian! Teddy also has a sister Mia that is also a rescue!
They are all over the moon in happiness! Happy Tails "little" guy! 🙂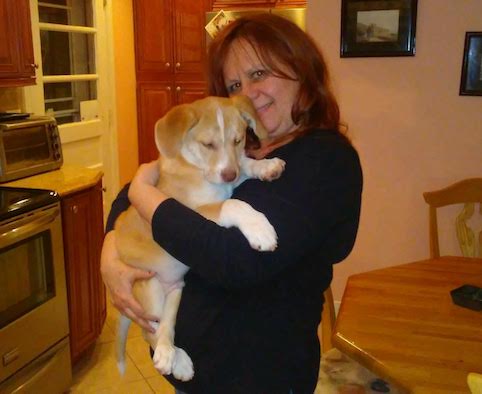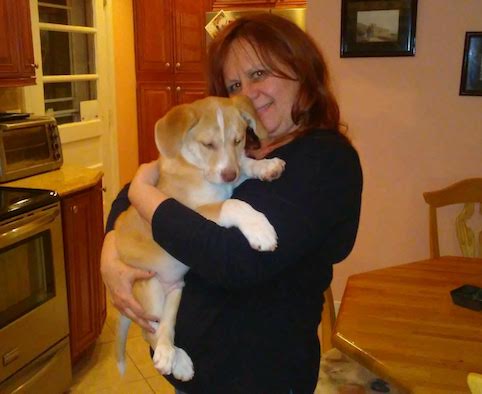 Rex
We came upon Rex and his brother Jinx when one of our sister rescues in the Carolinas reached out to us for help. Someone had abandoned these beautiful Pyrenees mix puppies at the shelter and they couldn't bear to see them there.
We immediately found fosters and arranged for them to be brought to us in New York. Well here is Rex with his new family! Rex has and new mom, dad and brothers and sisters with 2 legs and 4! Rex' new family also ONLY ADOPTS RESCUES!
They have done so with all of their furchildren and for that we give a special shout out! Happy Tails Rex!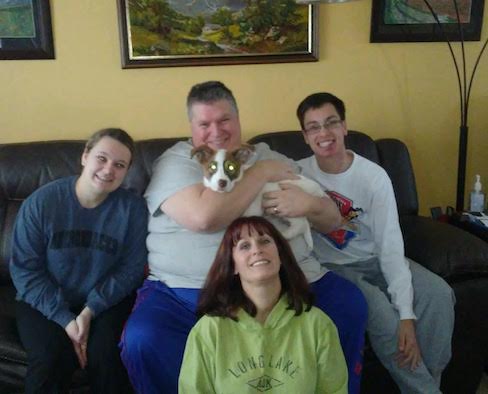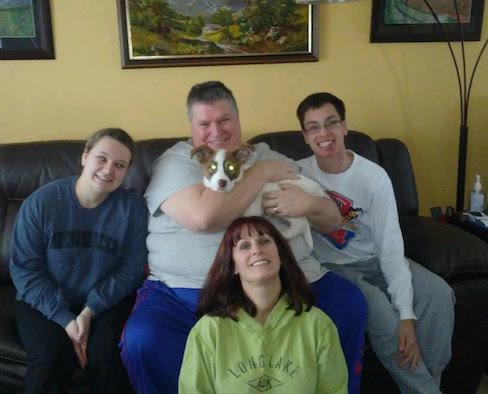 Bandit (formerly known as Jinx)
As stated above Jinx (now called Bandit) was abandoned with his brother at one of our sister rescues in the Carolinas. When brought to New York he and his brother were placed with foster parents and put on one of our adoption pages.
Well…..Bandits new family had searched sooo many rescues trying to find their perfect furbaby match. They had all but given up hope when they came across Bandits adorable face! Bandit now has an amazing family who are over the moon in love!
Happy Tails little, or should I say BIG, guy! !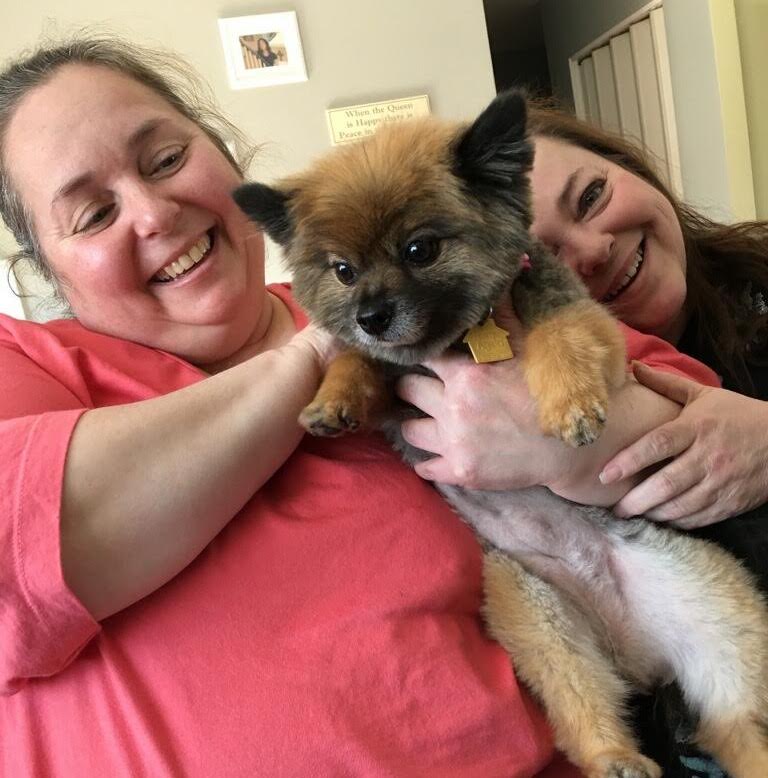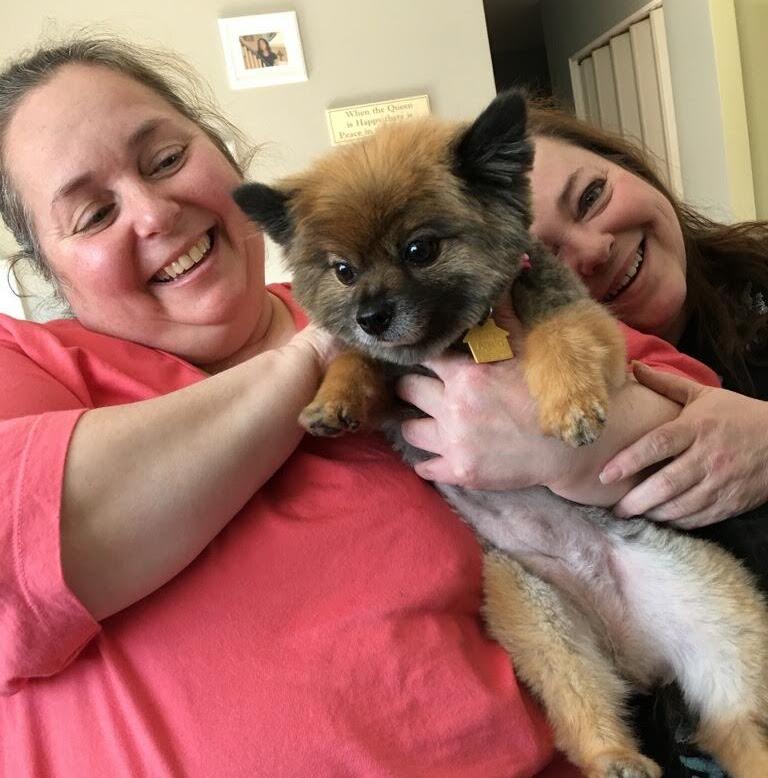 Ming
Ming had lost her home because her mom was in her last stage of cancer and doesn't have a lot of time. She wanted to be sure that Ming would find a home where she is able to live out the rest of her life and be loved.
Well, Donna had seen our plea online and came to sad Mings rescue. Ming now lives with her new mommy and sister and will continue to know what love is. Her previous Mom had done a very brave thing and now she can rest easy knowing that her precious little girl is safe and loved.
Happy Tails Ming!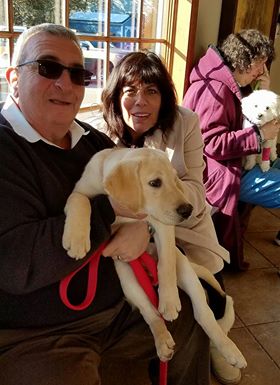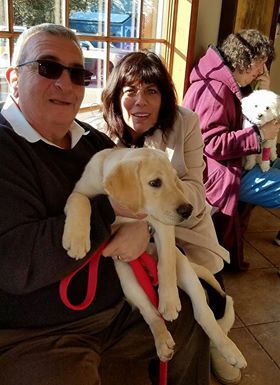 Boomer
Boomer was an owner surrender to our Rescue. His previous owner didn't realize puppies are alot of work and very high energy.
Fortunately one of our Volunteers and amazing Foster Mom SusanJo's brother saw our Boomer and fell in love!
Boomer is now with his furever family and couldn't be happier! Happy Tails Boomer!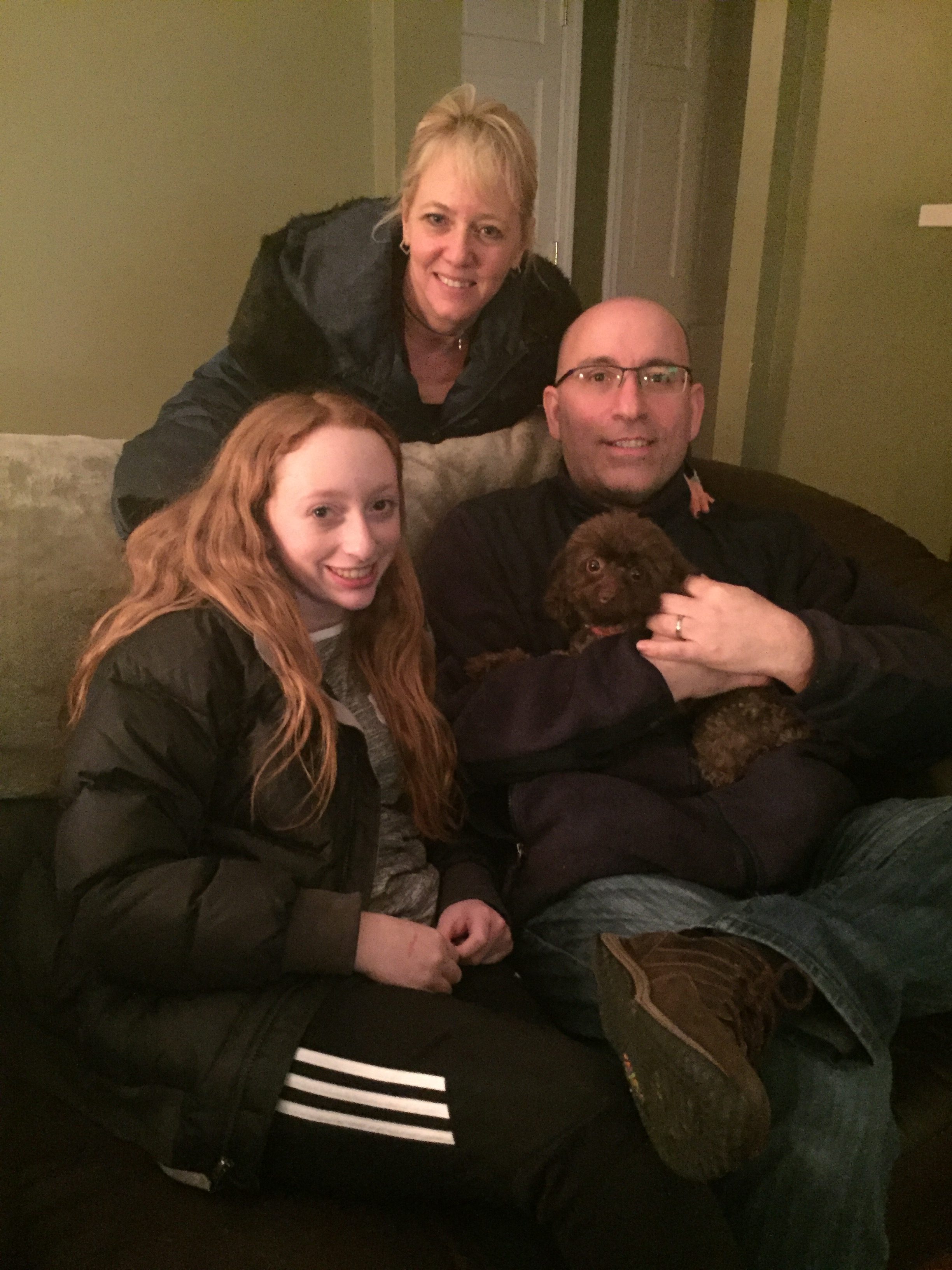 Penny
Pretty Penny was an owner surrender to our rescue. Her previous owner worked long hours and poor Penny was left in a crate all day.
She was taken very well care of but was lonely and had no social skills whatsoever so her owner decided it was best for Penny to let her go. No sooner was Penny placed in a foster home than we had a wonderful family interested in her!!
Her new Daddy had never owned a dog in his whole life because of allergies and was so happy when he heard Penny was hypoallergenic! Pennys foster mom fell in love with this amazing family and is getting constant updates on Pennys new life!
She now has a Mommy, Daddy and 2 human sisters. She is enjoying being part of a big family! Happy Tails Penny!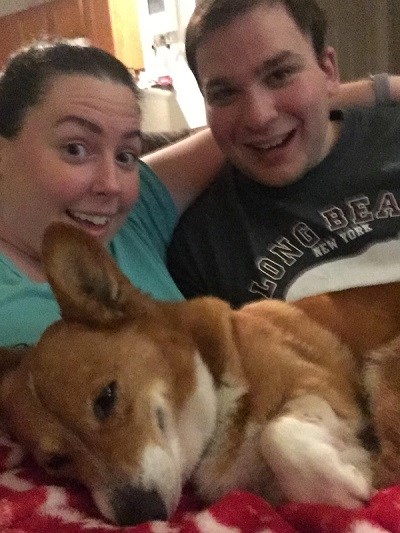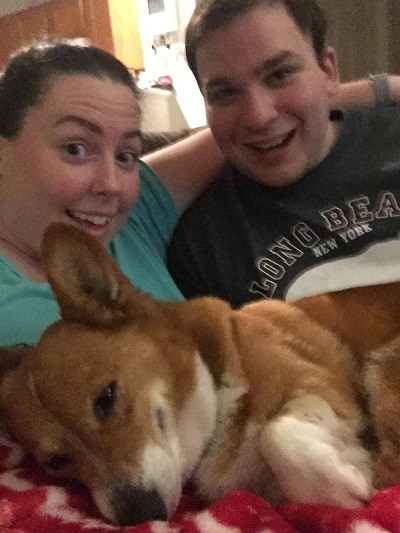 Betsy
Betsy's previous life consisted of spitting out puppies so her human could make money. She was never taught to walk on a leash, to do tricks or anything else a family pet does. When she couldn't produce any more income for her "family" she was tossed aside.
Well….Now Betsy will know what its like to be loved by a REAL family! Congratulations to you all because you have a wonderful little girl in Betsy! I think her new mommy and Daddy know that by the looks on their faces! Happy Tails Little Betsy!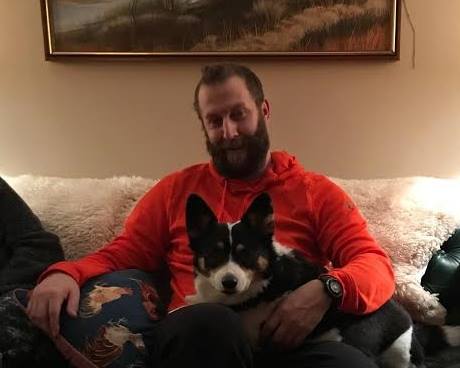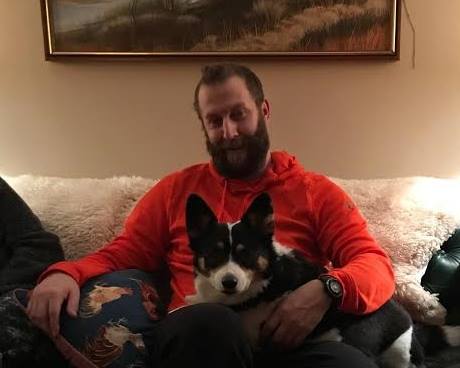 Lily
Poor Lily had a wonderful life until her human mommy passed away. She was devastated, confused and just plain sad. When Lily came to us we knew she was a special girl. She needed someone to love her again.
Well here is our baby with her new big brother. Lily also has a new mommy that will love her dearly. Life is good for you again Miss Lillian.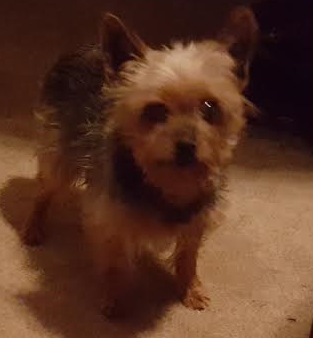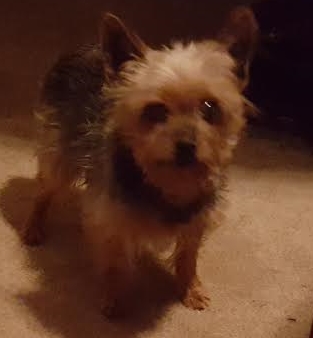 George
Today with happiness and tears we sent our little George on to the rest of his wonderful life. With a new Momma and as an only (not if we can help it) dog he is going to be loved and spoiled and treated the way he should have been his whole life!
Thank you to every one who helped him in his journey from being a neglected and abused little man to the sweet boy he is now. He will be very missed around here. Happy Tails Georgie Boy! You are a lucky little dog!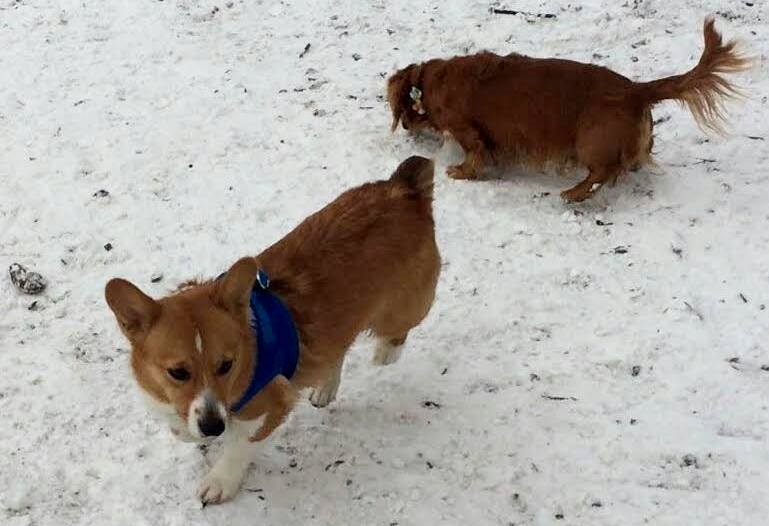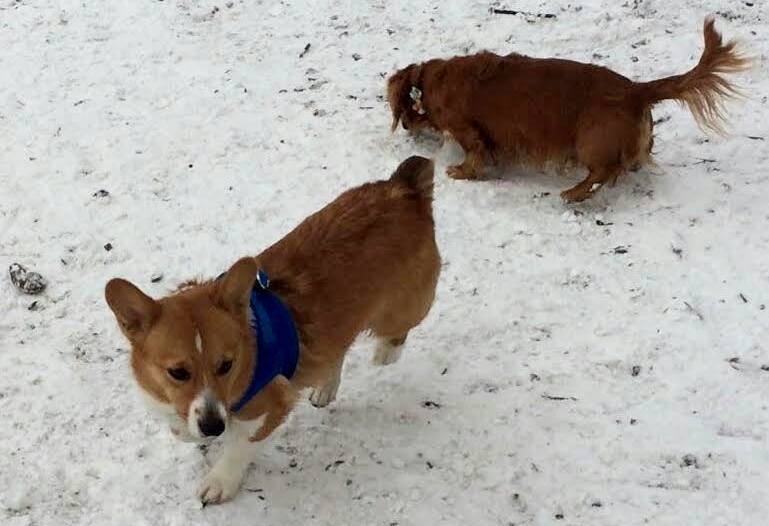 Poppy
A previous adopter of one of our very special seniors reached out recently and was asking about Leo, but his adoption was pending so we said Hey! What about our little Poppy girl!!!!!! And now she is in her furever home and will have so much love she won't know what to do with it!
She is already making friends at the communal gathering spot for horizontals and resting on couches and getting squished! Love you PopPop! Thank to Mark and Sarah for opening their hearts after losing our sweet Oliver. Poppy will bring you many years of love and joy! 

<3

 Happy tails little princess! You are so loved!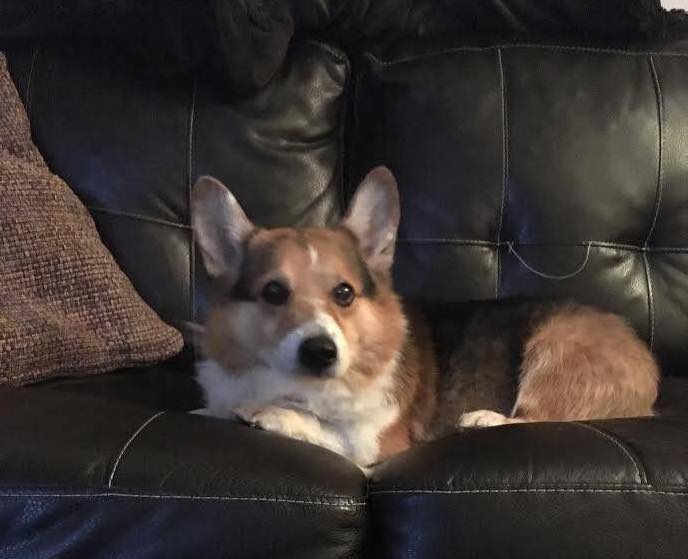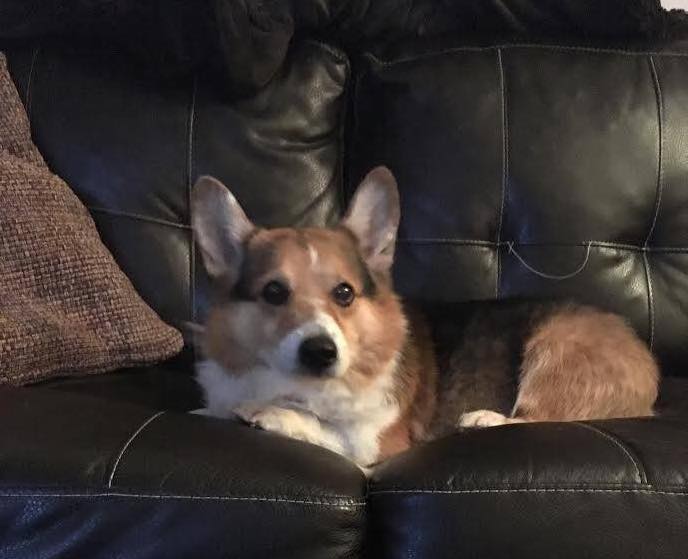 Leo
After many months and two surgeries Leo has gone to his perfect furever home. His journey from a high kill shelter in Miami to his new home in NY has been a long one. Today he played like a little child in the snow for the first time. He loved it as any corgi would!
He looks so happy and for the first time ever since we've known him and he even got up on their couch all by himself! He didn't even do that with 4 legs before!!! You go our little tripod! We will love you forever! You showed us all that our only limitations are the ones we put on ourselves! Rock on Leo!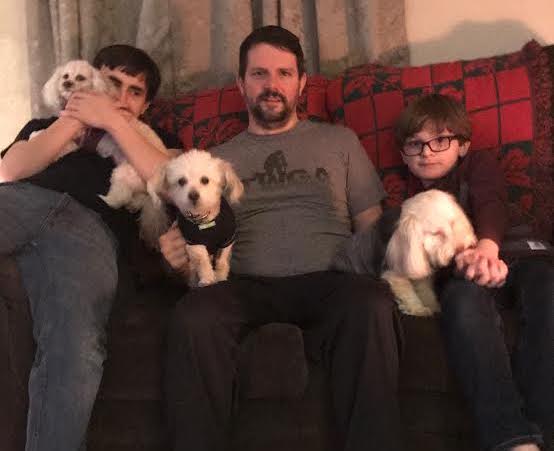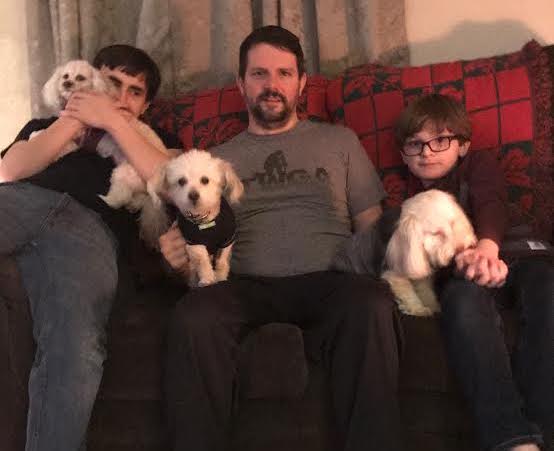 Einstein
Our precious Einstein has been adopted! Here he is with his new family in Connecticut. Einsteins new family is not new to rescuing dogs.  They just also adopted his 2 fur baby siblings as well! What amazing people they are! All are happy and adjusting well. Happy Tails Einstein!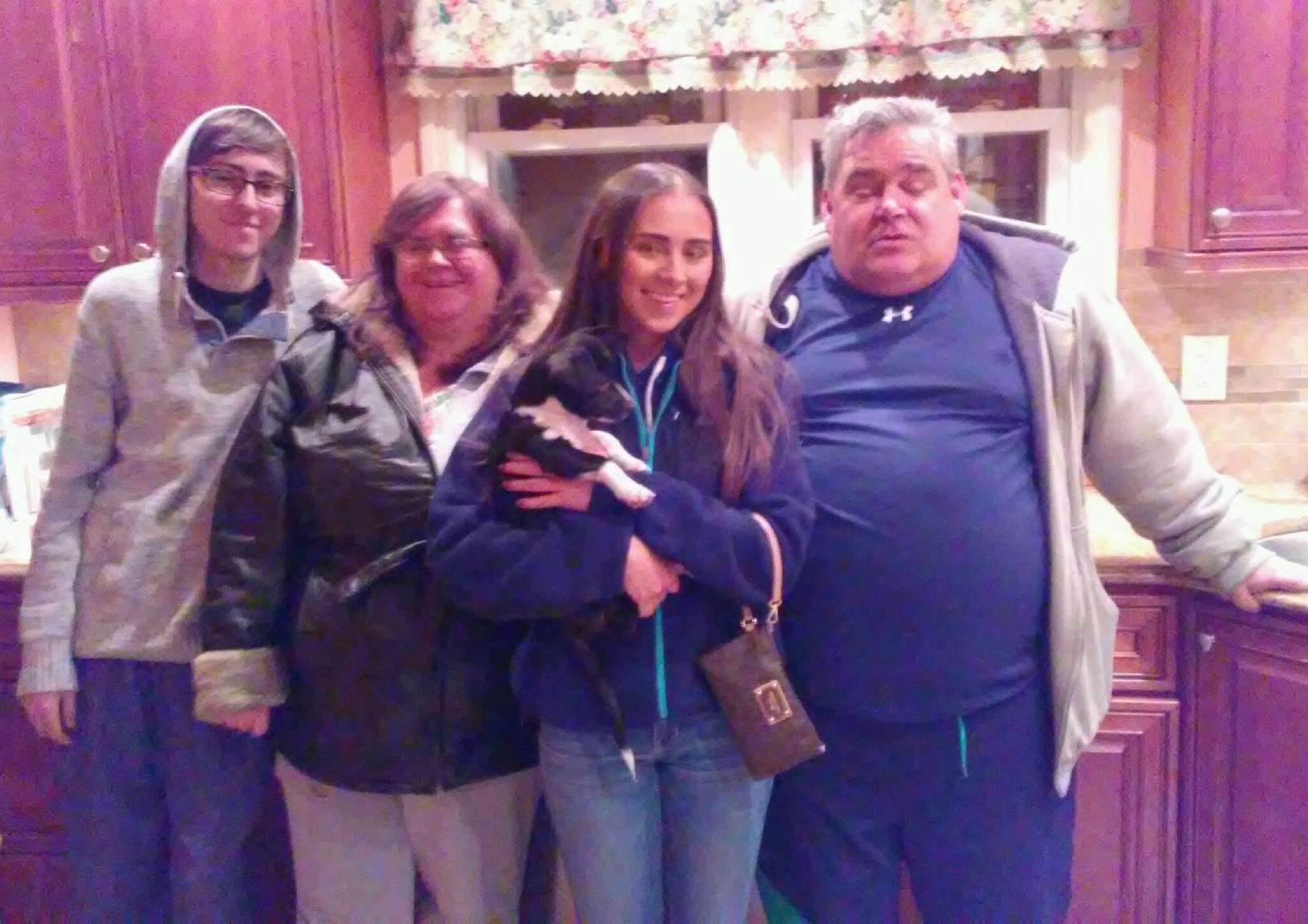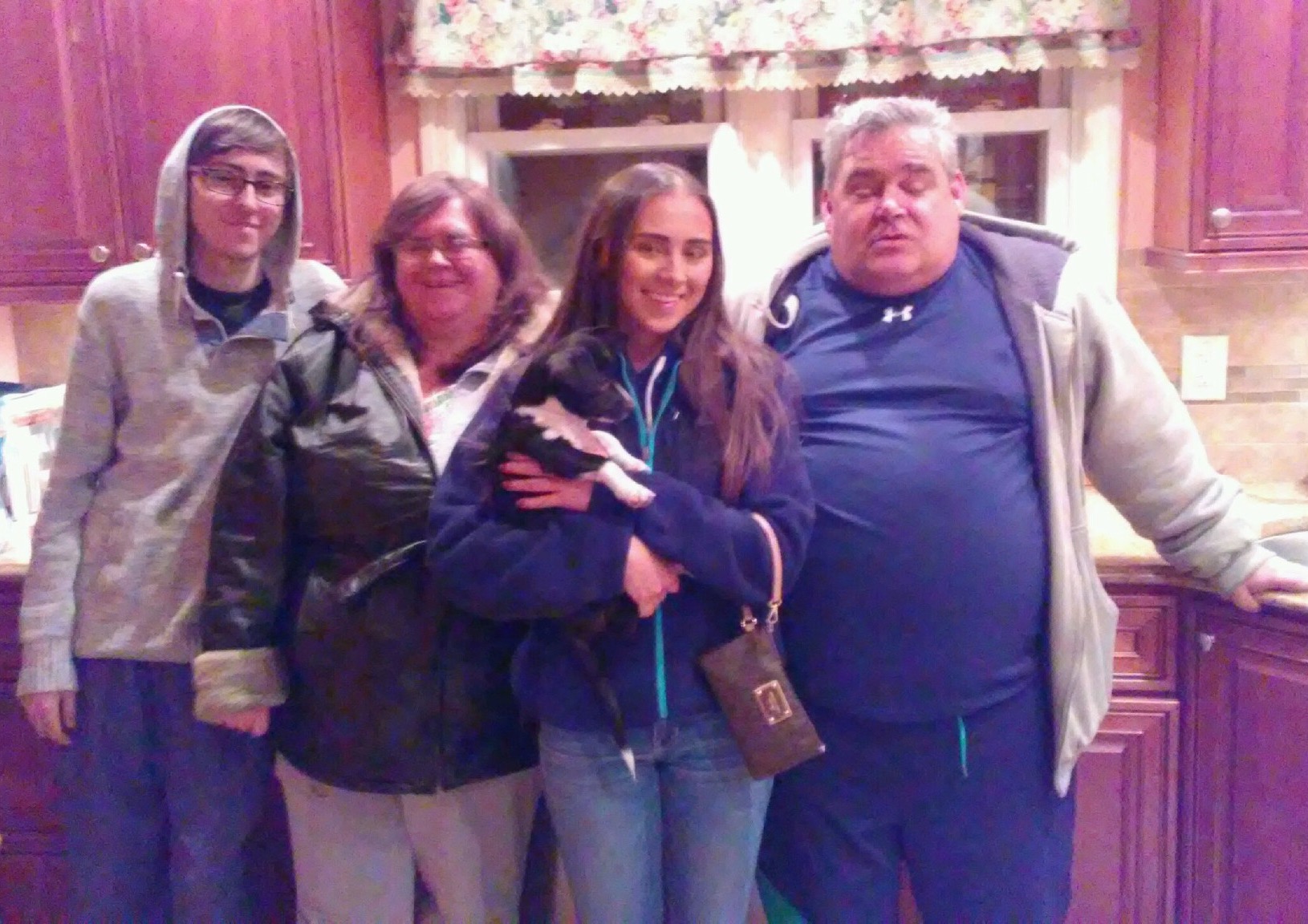 Tux
Our little boy Tux Formally known as CHI… Came all the way to us from Puerto Rico. This poor little guy was living on dead dog beach and was homeless and left to fend for himself. We brought him here when he was only 10 weeks old and 5 pounds! This beautiful family saw him on our website and decided to make him a part of their family! Happy tails little Tux. May you have all the love that you deserve from these amazing people!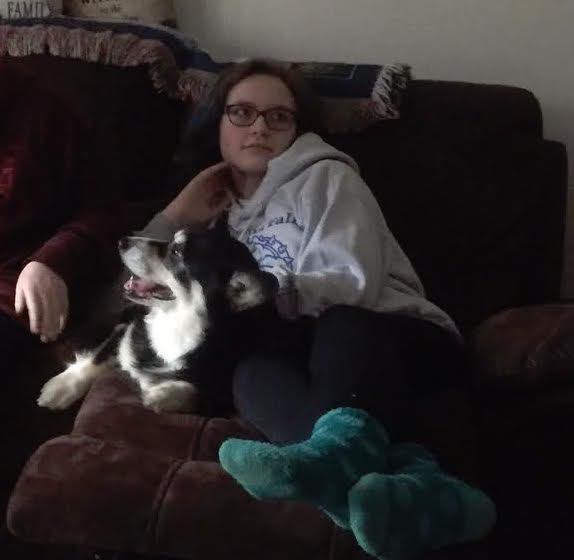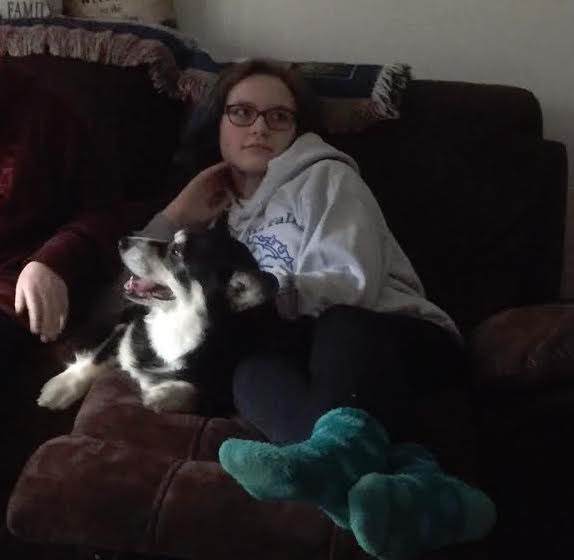 Drew
Poor Drew was left at a local kill shelter because a woman's new boyfriend didn't like him!!! Yep..you read correctly! He would torment poor Drew and when Drew couldn't take the torture anymore he snapped at the horrible boyfriend. So, the woman dumped him and said he bit someone. For those of you who don't know, being labeled a biter at a kill shelter is a certain death sentence. How evil could someone be!? Anyway, the shelter reached out to us (because we LOVE CORGIS! ) and we pulled him. Drew was assessed and found to be fine and he has now found his furever home with a loving family. Happy Tails Drew!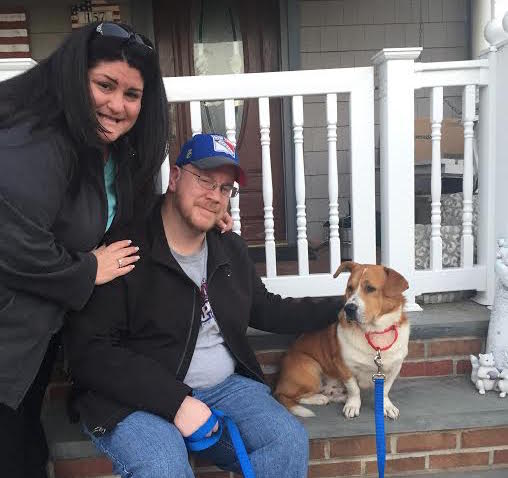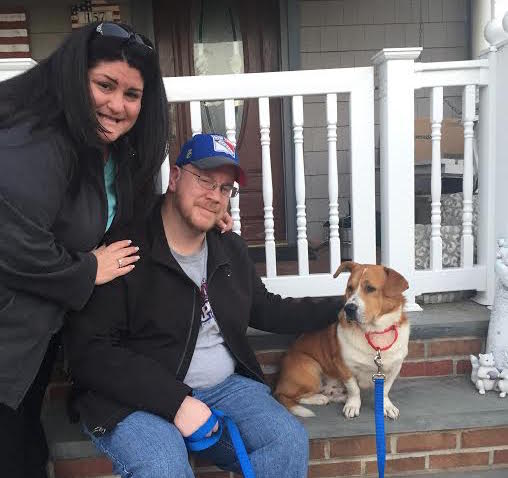 Barney
Barney was a stray roaming the streets of South Carolina. He was picked up by Animal Control and taken to the local kill shelter. When we saw that adorable face we knew we had to bring him to NY. We had so many people interested in Barney but one couple stood out among us. Michele and Peter are the perfect parents for our special little man. Barney couldn't be more loved and is having a blast watching the Giants with his dad and cuddling with his Mom when Dad goes to work. Happy Tails Barney!!!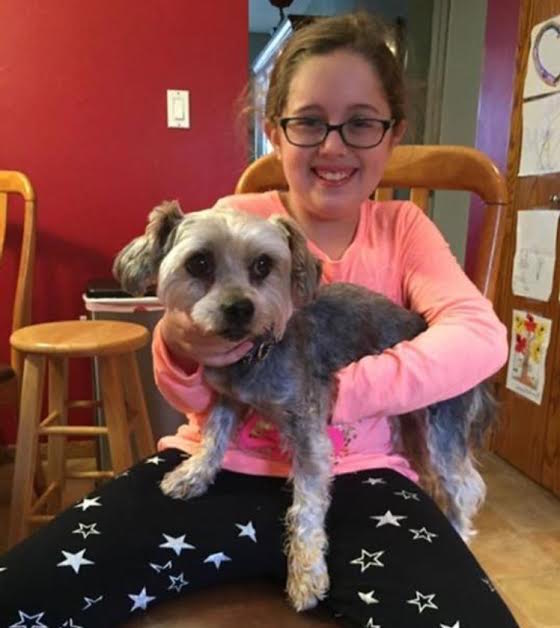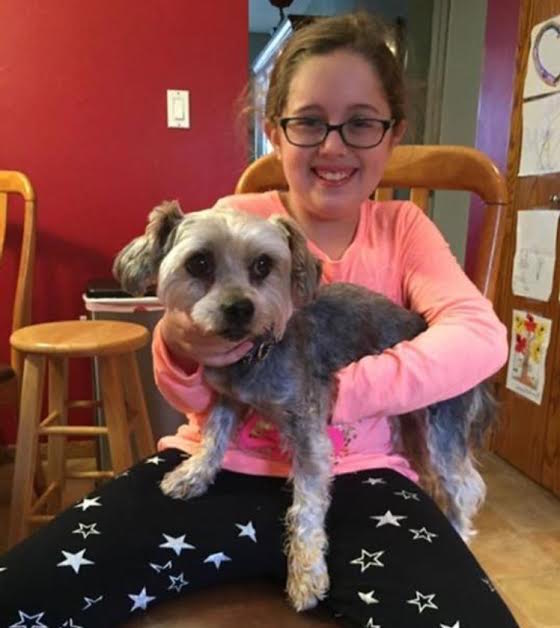 Theodore
Theodore aka Teddy was kept outside for 2 years!!!! Who does this!!!??? Well thankfully one of our wonderful adopters saw his adorable little face on our website and contacted us. Theodore now has a Mommy and a brother and sister who needed him in their lives just as much as he needed them! Theodore will never know the feeling of being scared, alone and cold again! Happy tails little guy!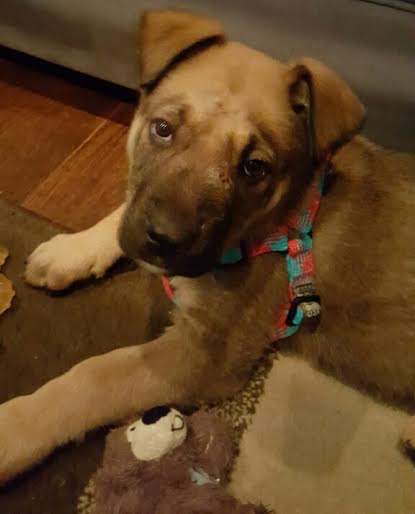 Shelby
Shelby was dumped at a local Pet Supply Store. A man rushed in with 2 Shepard mix puppies, one was bloody and the other seemed OK. He threw the puppy in the arms of a store worker and ran!!! Luckily one of our volunteers was in the store at the time! The ASPCA and police were contacted but the puppy was released to us. To date neither the ASPCA or the Police have done anything to find this man!!! Anyway…Shelby was rushed to our Vet and was given medical care and released. She is now in a wonderful home with a family that adores her!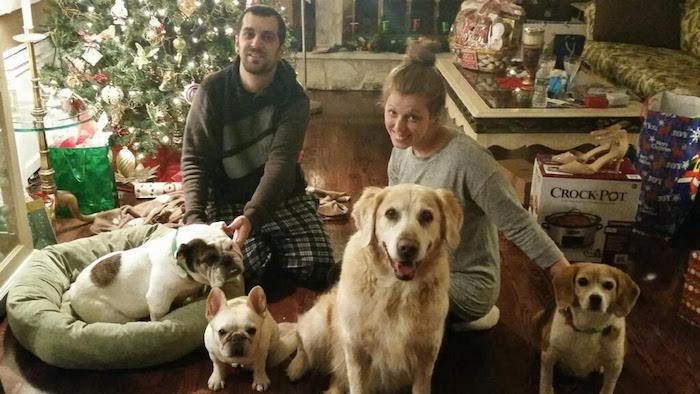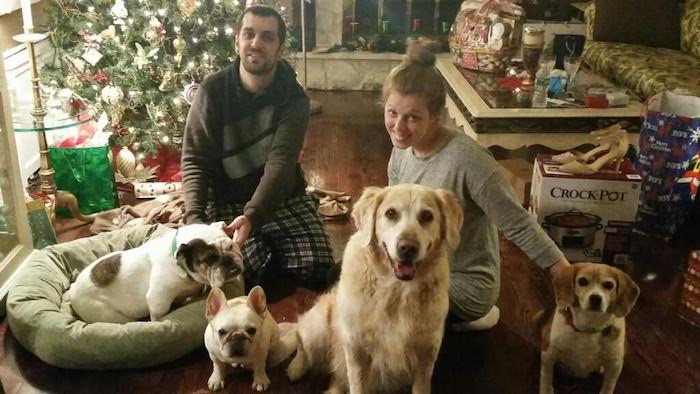 Sophie
Poor Sophie lived outside and was used as a breeding dog. She had no warmth, no life and no love. But now our beloved girl has a furever home! She even has brothers and sister, 2 legged and four, to show her all the love that she has been missing. Happy Tails Sophie!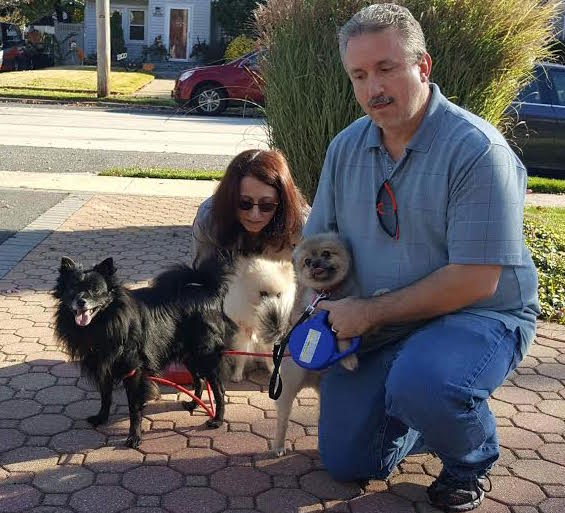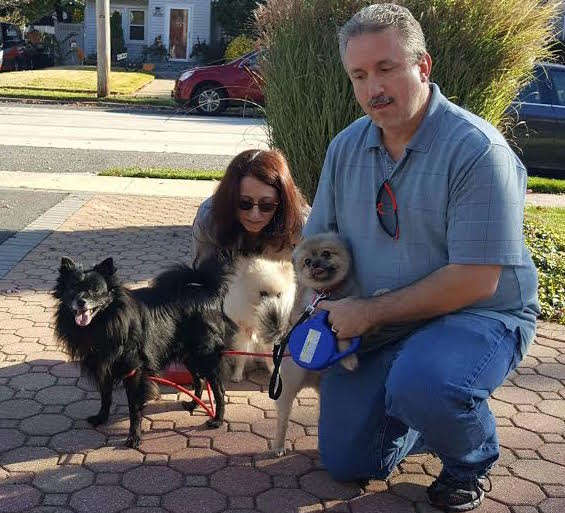 Shadow
Poor little Shadow was a lonely feral living on the street left to fend for himself. He was hungry and cold. He was finally picked up by Animal Control but was taken to a Kill Shelter! After all this little guy went through to survive there was no way we could leave him to die. So we rescued him! Shadow now Lives in a beautiful home in Pennsylvania with his Mommy and Daddy and 2 furry brothers and sisters who adore him! Happy Tails Shadow! Your days of worry are over.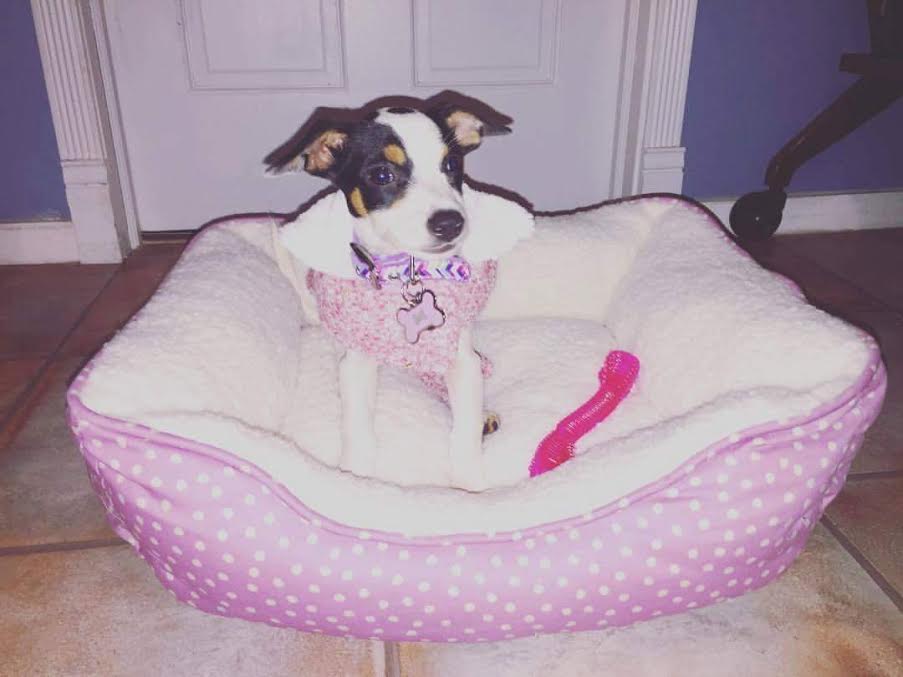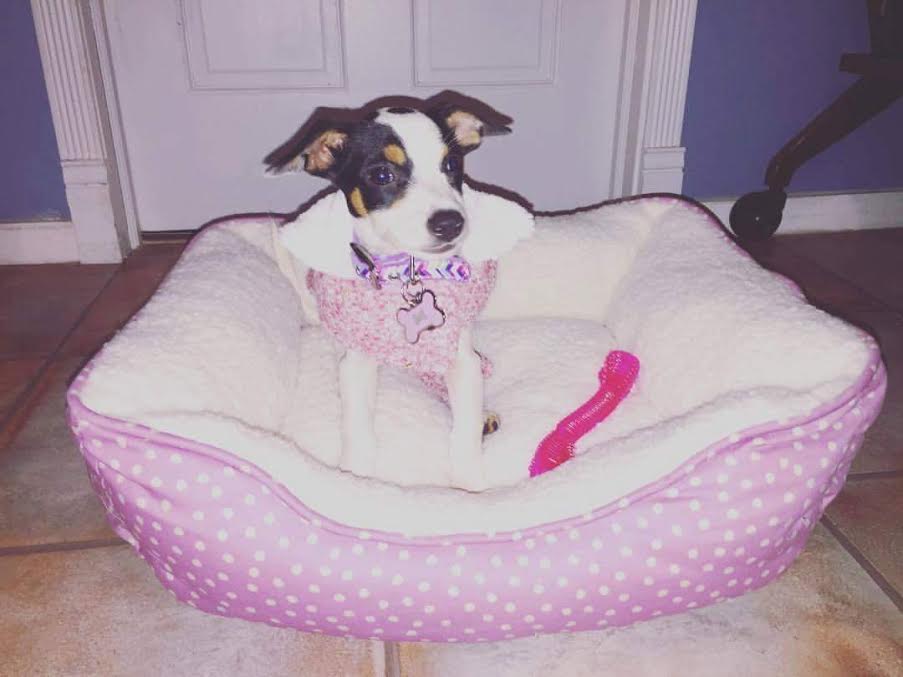 Chi Girl
Our pretty little chi mix puppy that we saved from Dead Dog Beach in Puerto Rico. She now has an amazing home with her mommy Jillian and will be loved and as you can see spoiled furever! Thank you Jillian for bringing love and happiness to this precious baby that God only knows what would have happened to.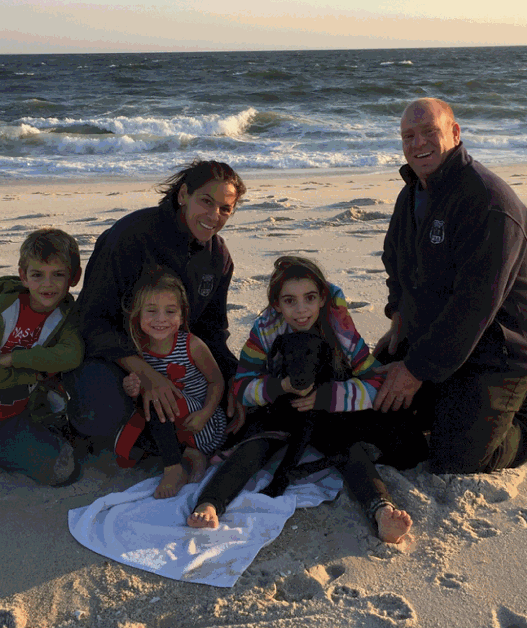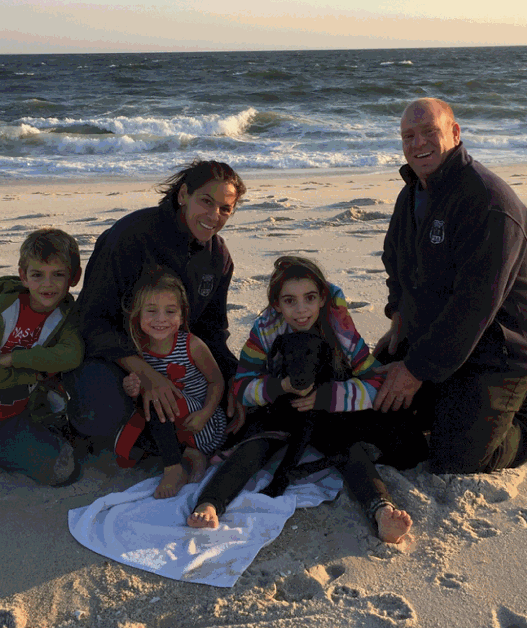 Raven
Raven came to us from a high kill shelter in the Carolinas at the tender age of only 3 1/2 months old. what a scary place for such a little baby 🙁 Her new family saw her on our facebook page and immediately fell in love. She now has a new mom and dad and 3 human siblings! Happy tail Raven (now Rosalina )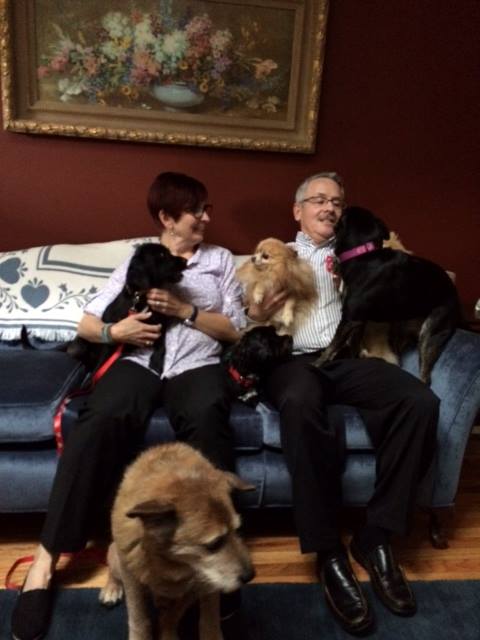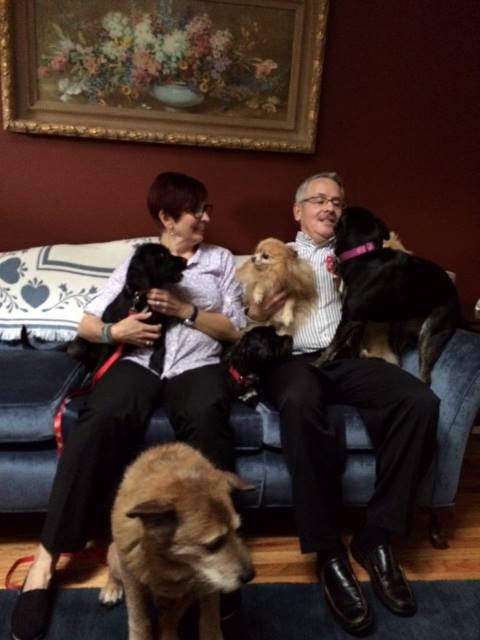 Maggie
Sweet Maggie was just another little black dog with a broken leg in a crappy shelter. She sat in a kennel for many weeks with no care taken for her leg and was on the list to be gassed that day. Seeing her sweet face it wasn't going to happen! When she arrived at her foster we got her to the vet said it was best for the leg to be removed. Well Maggie did awesome and everyone loved her there and prayed she would get an amazing furever home! Well her she is now! Welcome home Maggie! She has brothers and sisters now of her very own Gus, Baxter, Stella, McLuvin and Daffney have all welcomed her into their pack with Momma and Daddy! Happy tails my little tripod.
Nigel
Nigel was found abandoned on the streets of Queens Village in NY. He was in horrible shape. Filthy and matted with a very large tumor on his hind end. We were called and immediately asked to take him in and of course we said yes.
He was rushed to the vet and surgery was performed and luckily the biopsy came back as benign. He then needed to heal before adoption would be possible. All the volunteers fell crazy in love with him and as he got better we knew he was going to make someone a great best friend.
And then one day a beautiful girl we all knew asked if we had any pups that were older and just his size and we were thrilled!
Nigel and Ashley met and it was true love at first sight for both of them! Nigel now lives in California and gets to see the beach all the time.
Happy Tails Nigel! You are truly loved forever now!
Willis
Willis was left in a high kill shelter in September of 2013. We were asked to save him as he was next on their list. Of course we stepped up. When he arrived we saw a frightened little dog who was cute as a button and we knew we had a great pup in our midst!
Willis had over 30 meet and greets and everyone loved him but no one wanted to take him home. He was either too big or too shy with them or something. It was always something.
One day a family asked us about a dog and we knew Willis would be the perfect fit! Huge issue though, the daughter was terrified of dogs and thought a little fluffy white dog would get her over her fear. Well that wasn't our Willis!
But they came and the beautiful teenage daughter stood frozen, crying and didn't move for almost half an hour. She then got up the courage to sit on the floor with her mom and her brother. And then it happened. Our boy slowly looked at her and asked in his eyes "why doesn't anyone love me?" and then crawled into Victoria's lap. From that day on Willis had love like he had never known. He is the most loved pup and so very spoiled. Victoria has gone to college now but every moment she comes home she spends with her boy.
Willis needed this family as much as they needed him. He helped them heal after the loss of a loved one and a divorce. His story is a real who rescued who?
Mabel
Mabel came in from a South Carolina shelter with her 3 puppies. We don't ever believe in taking puppies and leaving the momma dog behind. Mabel was gorgeous and her puppies we so sweet! The found their forever homes but Mabel waited a little while.
You see, Mabel had chosen her new family but they didn't know it yet! My friend Susan had met Mabel many times and loved her but wasn't ready to have another pup since she had recently lost her dog of 15 years. So each time she came over Mabel wooed a little bit more.
One day Susan called and said " I want to bring Mabel home" and that was that! She enjoys the life of a pup of leisure and is ridiculously spoiled by all! She has aunts and uncles from all over the world and is one special lady!
Tia
Tia came to us from South Carolina. We first saw her in an online photo in a shelter after a hoarders house was raided. She was kept in a crate in a small home with about a hundred other dogs. Poor Tia was only a year or so old and had never been held or had individual attention. When we saw that adorable sad face we knew right away we needed to help her find a loving home.
Tia was placed in foster care with our Volunteer Michele and immediately became a member of her family of furbabies. She became Micheles first "foster failure" and still lives there with her 2 cat sisters Cannoli and Tequila and her dog brother Bocce.
Bocce
We got a phone call from a woman in the Bronx NY that she no longer "wanted" her dog. She kept him locked in the bathroom of her apartment for the first year and a half of his life! He was matted dirty and scared. He must have tried to escape the bathroom because his tailbone is crinkled as if it had been broken and healed wrong. We had one of our volunteers pick him up and he was brought to our rescue.
Our volunteer Michele had just lost her dog Jasmine of 17 years and poor Tia was lost and lonely. Pattie decided that Bocce would be the perfect fit for her home…temporarily! Well Bocce was Micheles second "foster failure" 😛